Good as Gold: The 2006 International Violin Competition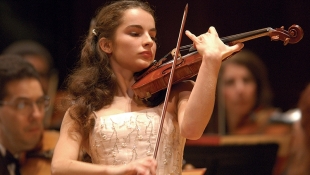 Fierce competition. Amazing drama. Strength of character. Sound like something you'd witness at a sports arena, the Olympics perhaps? No, this is the International Violin Competition of Indianapolis. Every four years, the focus of the violin world turns to the Circle City, drawing young, vibrant musicians to one of the most prestigious competitions of its kind.
See why the eyes, and ears, of musicians the world over turn to the showcase of Indianapolis as 45 young people from nineteen different nations strive to put their best bow forward. This locally-produced documentary follows the 17 days of the 2006 competition, and introduces viewers to the six finalists who dueled to become the Gold Medal Laureate of this renowned competition.
Immerse yourself in the rivalry and drama of the 2006 International Violin Competition of Indianapolis as Emmy Award-winning producer Todd Gould takes you into the lives of these gifted musicians and behind the scenes of America's only international violin competition.
Major production funding for "Good as Gold" comes from a generous grant from the Christel DeHaan Family Foundation. Additional support comes from Alice and Robert Schloss.
Related News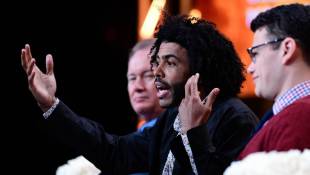 Arts & Culture / July 29, 2016
Linda Holmes' latest dispatch from the Television Critics Association meeting focuses on Hamilton's America, which combines history, performance and the making of the Broadway smash.
Read More
Arts & Culture / July 18, 2016
After a dozen years of arriving at work every weekday at midnight, Montagne says she's ready to try something new. She will become a special correspondent on Morning Edition.
Read More