Browsing 61 products priced $15 - $20.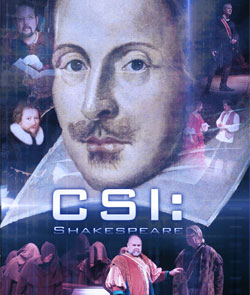 In spring 2012, the IU School of Liberal Arts at IUPUI presented the world premiere of a lost 400-year old play by William Shakespeare and John Fletcher, "The History of Cardenio." This half-hour documentary highlights the 20-year effort by world-renowned Shakespeare scholar and Distinguished Research Professor at Florida State University, Dr. Gary Taylor, to recreate the play.
$20.00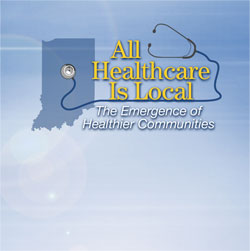 Debate still rages in Washington over federal healthcare reforms. In Indiana, Better Healthcare for Indiana is promoting dialog and information sharing to spur innovation in the state. In November, BHI held a statewide conference, linking community leaders with state and national experts. All Healthcare is Local: The Emergence of Healthier Communities offers viewers the opportunity to see the lively exchange of ideas and encouragement about ways to both improve community health and accessibility to affordable health care.
$20.00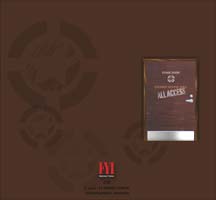 A sneak peak at some of the big events of the 2006 - 2007 Arts Season in Indianapolis, as well as a celebration of the past year in arts. Produced in collaboration with the Arts Council of Indianapolis.
$20.00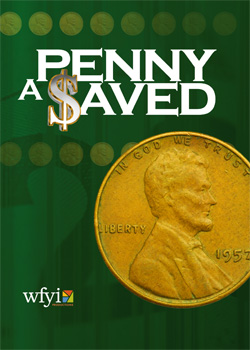 A Penny Saved is a guide for teachers, youth program leaders and parents as they look for the most effective ways to teaching financial literacy in the Hoosier state. Focusing on the lessons taught by the public television series Biz Kid, as well as Indiana programs and resources, A Penny Saved explores what works and what doesn't in helping kids make "cents" of their future.
Production and educational outreach funding is provided to Biz Kid by a coalition of America's Credit Unions. A Penny Saved is presented by WFYI Productions.
$20.00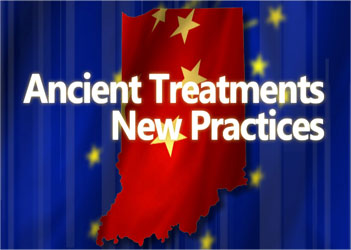 The roots of medicine go back many hundreds of years in China. While medical systems have adopted modern techniques, the old ways are still observed and studied in some Chinese medical schools. These ancient treatments are finding their way into a number of American medical applications, as well. Travel to Guangzhou, China to see how traditional medical continue to have relevance for practitioners all over the world. Produced in coordination with the Confucius Institute at IUPUI.
$20.00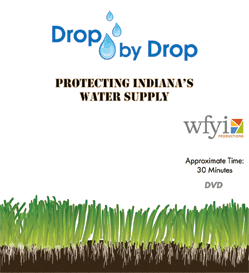 In Drop by Drop: Protecting Indiana's Water Supply, we'll unlock the mysteries of where our water comes from, and where it goes once it disappears down the drain. And, we'll witness real-life stories of the challenges people face – and overcome – in their efforts to bring clean water to their communities.
$20.00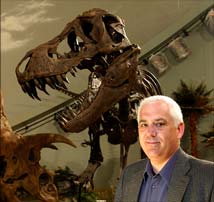 The Making of Dinosphere - In 2004, The Indianapolis Children's Museum opened the Dinosphere, the one of the largest displays of juvenile dinosaur bones in the country. This Across Indiana special offered a behind-the-scenes look at how this 30 million exhibition came to be.
$20.00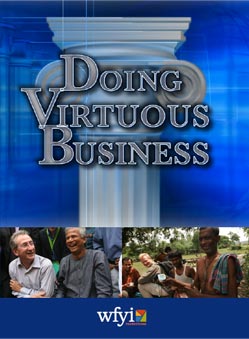 Doing Virtuous Business takes a modern look at ancient virtues once studied by Aristotle and many of the great minds in spiritual history, and then examines how these deeply respected concepts and beliefs are practiced within a modern business environment.
This one-hour program explores how these virtues, when put into practice, can reshape priorities, elevate organizational vision and mission, and strengthen economic and social parameters.
Doing Virtuous Business features inspirational business success stories, and includes unprecedented access to many of the most successful and influential entrepreneurs and chief executives throughout the world.
This program is based upon the best-selling book, Spiritual Enterprise, by Theodore Roosevelt Malloch, Chairman and CEO of The Roosevelt Group and Research Professor at Yale University.
Doing Virtuous Business is made possible by grants from the John Templeton Foundation, Lilly Endowment, Inc., the Ecophilos Foundation, and the Ford Foundation.
$20.00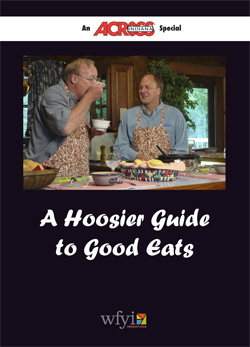 A statewide romp with noted author and TV personality Reid Duffy, who introduces viewers to some of Indiana's most notable morsels.
$20.00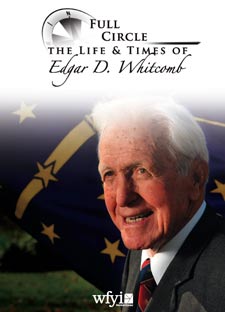 From his dramatic escape out of the Philippines during World War II to abandoning politics for the thrills of sailing solo around the world, Edgar Whitcomb, Indiana's 43rd governor, is an explorer with an independence that makes him a truly unconventional and unique Hoosier.
$20.00