Browsing 3 products priced $20 and up.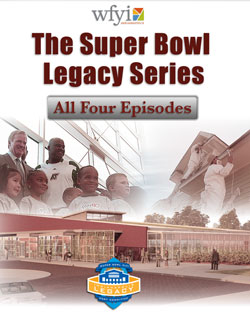 The entire Super Bowl Legacy series includes: More than a Game, Nearing The Goal, Gametime is Showtime and The Lasting Legacy.
$25.00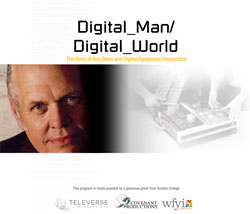 Digital_Man/Digital_World tells the story of Ken Olsen, who, in 1957, founded Digital Equipment Corporation with 75,000 of venture capital. It was a time when computers were inaccessible to most businesses and to nearly all individuals. Olsen and Digital changed all of that - making computers smaller, less expensive, and more accessible. His innovative approach to both computers and business revolutionized the industry. Over the next 35 years, Digital grew to 14 billion in annual revenues and globally employed 140,000 employees.
$30.00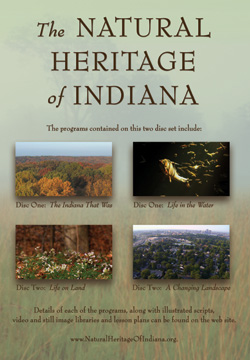 This is the first episode in a series by Samuel Orr. Documentary filmmaker Samuel Orr is creating a series of programs that combine breathtaking videography with scientific accuracy.

The Indiana That Was
From ancient seas and coral reefs, to Ice-Age glaciation, the first program will explore the massive changes in Indiana's landscape, as well as the flora and fauna that developed over these periods. The program will also explain how the landscape was further changed by human habitation, and begin to examine present-day conditions.
$30.00