Browsing 63 products priced $15 - $20.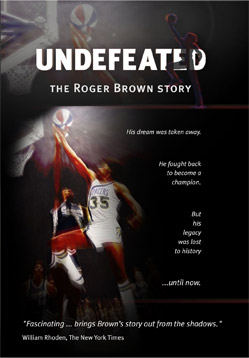 A gambling scandal – one he had no part of – shatters New York City's brightest young basketball star. Kicked out of college and banned by the NBA, he spends the next six years working the night shift at a Dayton, Ohio, GM plant before the Indiana Pacers of the rogue ABA make him their first player. He quickly becomes the most feared scorer in the new league, leading the team to three championships with breathtaking performances in the games that matter most. He becomes a city councilman, a civic icon. But he dies too young, stricken by cancer, tormented to the end by what-could-have-been laments. A once-magical name – many Hall of Famers say the "Rajah" should have gone down as one of the greatest ever – fades into obscurity. Until Now.
With stunning footage and imagery and interviews with Kareem Abdul-Jabbar, Oscar Robertson, Julius Erving, Reggie Miller and many others, Undefeated: The Roger Brown Story brings to life one of the most amazing sports stories never told. The story of a young man robbed of his prime and his dignity, who overcame obstacle after obstacle to become an artist in the eyes of the few lucky enough to see him – and a better man for these trials. It's a story at once tragic and inspirational and altogether human – one that viewers will never forget.
Other Ted Green Film DVDs available:
Bobby "Slick" Leonard: Heart of a Hoosier
Attucks: The School That Opened A City
$20.00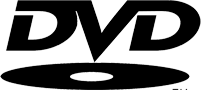 This Kelly green umbrella was made for Indiana in springtime. Stay dry and support your favorite public media station with this umbrella.
$20.00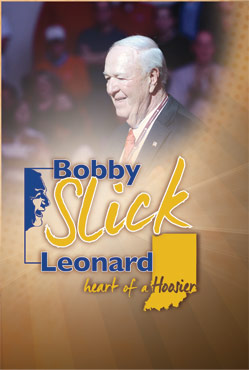 Bobby "Slick" Leonard is Indiana basketball. No one better embodies its toughness; no one better personifies its passion. And no one takes more pride in being a native Hoosier. Heart of a Hoosier chronicles Leonard's journey as never before, from the poorest part of Depression-era Terre Haute to the Naismith Memorial Basketball Hall of Fame.
Other Ted Green Film DVDs available:
Undefeated: The Roger Brown Story
Attucks: The School That Opened A City
$20.00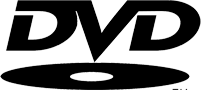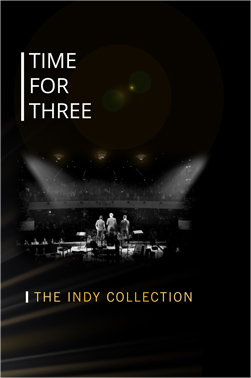 If you are new to classical music, or if you think of the classics as only for those of a certain age, then this WFYI production will likely open your eyes to new possibilities.
"Indy Collection" features the energetic and talented powerhouse Time for Three, a trio of classically trained musicians whose work defies the typical genre classification. Although their instruments are traditional – the violin and double bass – their music and performance is anything but. Think rock concert meets symphony.
$20.00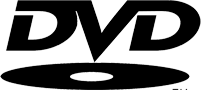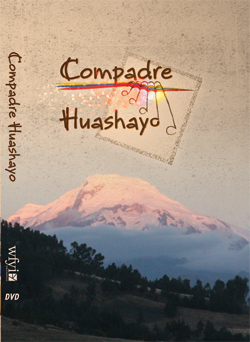 "Compadre Huashayo" is the first western classical composition ever designed for South America's native instrumentation. Meet Gabriela Frank, who composed a special orchestral work for the Indianapolis Symphony Orchestra, and blends her United States roots and training with her South American heritage.
$20.00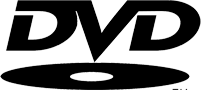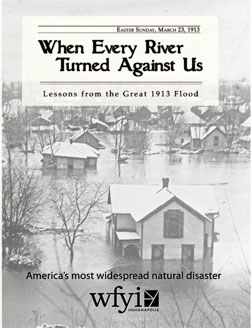 The Great Flood of 1913 was America's most widespread natural disaster, overshadowing Hurricanes Katrina and Rita in 2005 and Hurricane Sandy in 2012. Hardest hit was Indiana, and yet, it remains largely forgotten; until now.
$20.00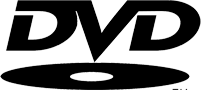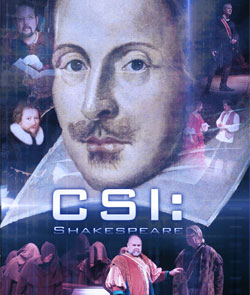 In spring 2012, the IU School of Liberal Arts at IUPUI presented the world premiere of a lost 400-year old play by William Shakespeare and John Fletcher, "The History of Cardenio." This half-hour documentary highlights the 20-year effort by world-renowned Shakespeare scholar and Distinguished Research Professor at Florida State University, Dr. Gary Taylor, to recreate the play.
$20.00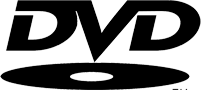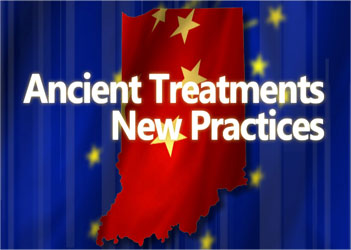 The roots of medicine go back many hundreds of years in China. While medical systems have adopted modern techniques, the old ways are still observed and studied in some Chinese medical schools. These ancient treatments are finding their way into a number of American medical applications, as well. Travel to Guangzhou, China to see how traditional medical continue to have relevance for practitioners all over the world. Produced in coordination with the Confucius Institute at IUPUI.
$20.00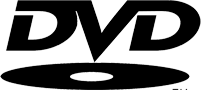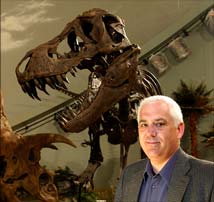 The Making of Dinosphere - In 2004, The Indianapolis Children's Museum opened the Dinosphere, the one of the largest displays of juvenile dinosaur bones in the country. This Across Indiana special offered a behind-the-scenes look at how this 30 million exhibition came to be.
$20.00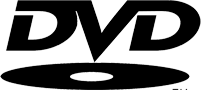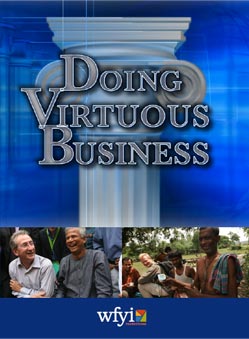 Doing Virtuous Business takes a modern look at ancient virtues once studied by Aristotle and many of the great minds in spiritual history, and then examines how these deeply respected concepts and beliefs are practiced within a modern business environment.
This one-hour program explores how these virtues, when put into practice, can reshape priorities, elevate organizational vision and mission, and strengthen economic and social parameters.
Doing Virtuous Business features inspirational business success stories, and includes unprecedented access to many of the most successful and influential entrepreneurs and chief executives throughout the world.
This program is based upon the best-selling book, Spiritual Enterprise, by Theodore Roosevelt Malloch, Chairman and CEO of The Roosevelt Group and Research Professor at Yale University.
Doing Virtuous Business is made possible by grants from the John Templeton Foundation, Lilly Endowment, Inc., the Ecophilos Foundation, and the Ford Foundation.
$20.00