BioCrossroads - Testimonial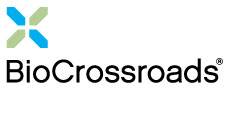 BioCrossroads is proud to support WFYI and its' commitment to STEM education. BioCrossroads is Indiana's initiative to grow, advance and invest in the life sciences, a public private collaboration that supports the region's existing research and corporate strengths while encouraging new business development. BioCrossroads provides money and support to life sciences businesses, launches new life sciences enterprises (Indiana Health Information Exchange, Fairbanks Institute for Healthy Communities, BioCrossroadsLINX, OrthoWorx and Datalys Center), expands collaboration and partnerships among Indiana's life science institutions, promotes science education and markets Indiana's life sciences industry. BioCrossroads is the catalyst for Indiana's life sciences industry, and powers a $59 million economic impact for the state.
BioCrossroads. We connect. We invest. We educate. Fore more information, visit BioCrossroads.com.