Clowes Memorial Hall - Testimonial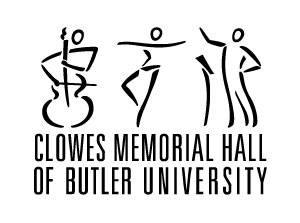 For nearly 50 years, Clowes Memorial Hall of Butler University, a professional performing arts facility, has been dedicated to lifelong learning in and through the arts. Clowes is located on the beautiful campus of Butler University.With our Education Programming, students K-12 are able to experience live performance with their classmates – throughout their school career. We also
program for the adult student as well…master classes and clinics provide an in-depth look into an artists craft.
Clowes also is the home of resident companies such as the Indianapolis Opera, JCFA's Music at Butler and the Butler Ballet. Other great organizations such as Broadway in Indianapolis and Butler's Visiting Writers Series, Diversity Lecture Series and Religion Seminars all use our facility.
Our mission is to educate, enrich and entertain the citizens of Indiana and the Butler University community by presenting, promoting and hosting culturally, artistically and internationally diverse programs, events and collaborations. Our mission closely aligns with WFYI's and we are proud to be a Mission Society member. For information about specific performances, please visit cloweshall.org.