WFYI is holding a special giveaway in honor of The Great American Read on PBS this summer! The giveaway includes a Great American Read t-shirt, a signed copy of Looking for Alaska by John Green - from the 100 Greatest List, and other reading themed items!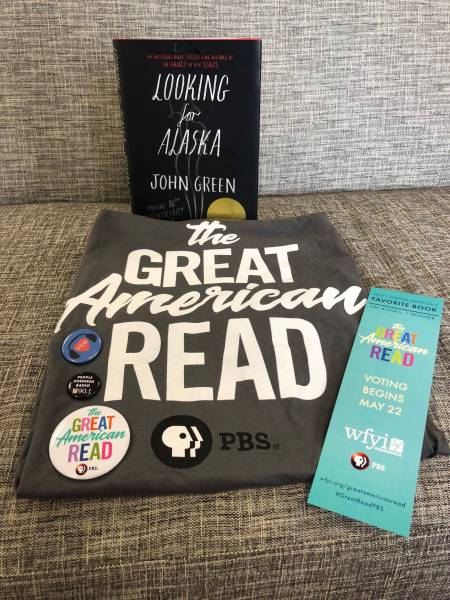 We will run this contest all through the summer from May 22 through September 6.
Enter to win by Thursday, September 6th at 2:00pm. A winner will be contacted via email, and your items will be available at WFYI's Front Desk beginning Friday morning. WFYI is open 9A-5P Monday through Friday. WFYI's address is 1630 N Meridian Street, Indianapolis, Indiana 46202.