Eskenazi Health Services - Testimonial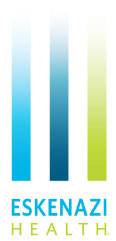 At Eskenazi Health, we provide central Indiana with advanced health care. Our state-of-the-art facilities allow doctors to provide specialized care in nationally recognized burn and trauma centers and in primary care offices across Indianapolis. Through music programs, art, natural light and a Sky Farm where fresh food is harvested for our patients and staff, our focus is on prevention and healing.
Eskenazi Health's mission is to advocate, care, teach and serve Marion County and is proud to support WFYI in educating the community about health. For more information, please visit EskenaziHealth.edu or call 317-880-0000.