WFYI Nerds & Bier Brewery Present: ICON Screening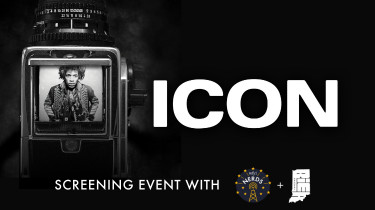 July 27, 2021

Bier Brewery
8:00 p.m. and 8:30 p.m. screening
21 and over
RSVP Here
WE ARE BACK! WFYI is excited to be hosting its first in-person event since March 2020.
Join WFYI Nerds for an outdoor screening of the first episode of ICON: Music Through the Lens at Nerds sponsor Bier Brewery, on Tuesday, July 27 at 8:00 p.m. with the screening starting at 8:30 p.m.
RSVP today to hear in-depth and often irreverent interviews with the world's best-known music photographers behind some of music's most iconic images.
The Details
This event is FREE however is it only open to folks 21 and over with registration required
This event is shine or rain- if we are outside, we recommend bringing your favorite camping chair as seating is limited.
Food? Bier Brewery has snacks and Bavarian pretzels for sale but feel free to pack your favorite movie candy.
Dogs are welcome if they are well behaved and on a leash
This will be at the 65th location of Bier Brewery- 5133 East 65th Street Indianapolis, IN 46220
About ICON: Music Through the Lens
The ICON series poses the question "What makes an image iconic?" the series seeks answers through the studio portraits, record sleeves, music magazines, live shows, exhibitions, social media, coffee table books and the fine art world, to end with another question: What does the future hold for music photography?
Episode 1 | On Camera: What defines an iconic image? This question provides the central theme for Episode 1 as we are introduced to some of music photography's greatest names.