Blues House Party Celebration!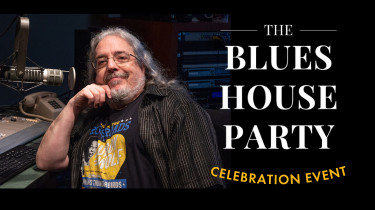 September 28, 2022

Wednesday, September 28
6:30-9:00 p.m.
The AMP at 16 Tech
1220 Waterway Blvd
Indianapolis, IN 46202
RSVP Here
You're invited to celebrate and learn more about one of our flagship radio shows the Blues House Party on Wednesday, September 28 from 6:30-9:00 p.m. at The AMP!
Join host Matthew Socey as he shares what making the show is like, behind the scenes stories and more. The evening will end with a performance from a live band, Queen Delphine and the Crown Jewels! When you arrive, snag a seat and get your dinner from one of the many vendors in the AMP.
More information about The AMP including parking can be found here.