College Behind Bars Preview with Director Lynn Novick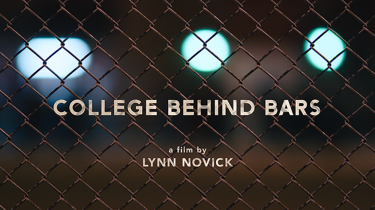 June 11, 2019

6:00 pm
Michael A. Evans Center for Health Sciences
Marian University
EVENT IS FULL
This event is full. If you have questions about your registration, please contact events@wfyi.org
Thank you!
---
Come hear and learn from award-winning documentary filmmaker Lynn Novick (co-director of the The Vietnam War) as she presents clips from her upcoming PBS film, COLLEGE BEHIND BARS. Novick will be joined in conversation by a formerly incarcerated graduate of the Bard Prison Initiative (BPI), Dr. Jessica Neptune from the Bard Prison Initiative (BPI), WFYI reporter Drew Daudelin, and students from the Women's College Partnership at Indiana Women's Prison, who will join over video chat.
The film- which is produced by Sarah Botstein and executive procuded by Ken Burns- follows incarcerated students as they attempt to earn college degrees in one of the country's most rigorous prison education programs -- the Bard Prison Initiative (BPI). See and hear the transformative power of the BPI program and the lives of a dozen incarcerated men and women as they earn their degrees.
This event is free and open to the public, however registration is required. Please register here.
6:00 PM
Michael A. Evans Center for Health Sciences
Located at corner of 30th Street and Cold Spring Road
The best campus parking will be accesible via Tyron Drive off of 30th Street, or in the lot across from Evans Center on the south side of 30th Street. No permit is required
---
Alfred I. duPont-Columbia and Peabody-Award winning filmmaker Lynn Novick (THE VIETNAM WAR, PROHIBITION, FRANK LLOYD WRIGHT, THE WAR) has directed and produced a new documentary series, COLLEGE BEHIND BARS, that reveals the transformative power of higher education through the experiences of incarcerated men and women, PBS announced today during the Television Critics Association Winter Press Tour. The four-hour series directed and produced by Novick and produced by longtime collaborator Sarah Botstein (THE VIETNAM WAR, PROHIBITION, THE WAR, JAZZ), will air on PBS in November 2019.

COLLEGE BEHIND BARS marks a new path for Novick, who is best known for history films directed with Ken Burns. The four-hour series, distilled from nearly 400 hours of cinéma-vérité footage, explores the lives of a dozen incarcerated men and women as they struggle to earn degrees in the Bard Prison Initiative (BPI), one of the most rigorous and effective prison education programs in the country.

The four-part film, broadcast over two consecutive nights in November, unfolds without narration through an intimate look at the lives, experiences and words of incarcerated men and women and their families. Working with renowned cinematographers Buddy Squires, ASC, and Nadia Hallgren, Novick and producer Botstein received unprecedented access to film for four years inside maximum and medium security prisons in New York State. The film, edited by Tricia Reidy, ACE, takes viewers on a stark and emotionally intense journey into one of the most pressing issues of our time – our failure to provide meaningful rehabilitation for the millions of Americans living behind bars. Executive produced by Ken Burns, COLLEGE BEHIND BARS is Novick's solo directorial debut.