Revolution of the Heart: The Dorothy Day Story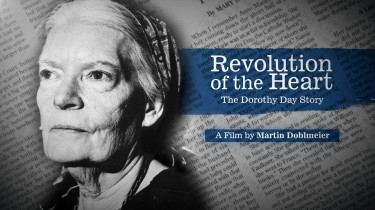 November 13, 2020

Virtual Screening
Ovee Platform
6:30-8:00 PM ET
Register Here
Join WFYI and its Spirit & Place Festival partners for a film screening and conversation centered around a woman Pope Francis has described as a "great America" due to her "passion for justice": Dorothy Day.
How to describe Dorothy Day? Grandmother, anarchist, prophet, journalist, pacifist, saint? Join us for an interactive screening of Revolution of the Heart: The Dorothy Day Story, followed a conversation with the filmmaker, Martin Doblmeier to discover the origins of Day's passion for social justice and what we can learn from her today.
Reserve your virtual seat today!
A film by Journey Films presented by Spirit & Place, Center for Interfaith Cooperation, Marian University, and WFYI Public Media with support from Lilly Endowment Inc. This event is part of the Spirit & Place Festival. Learn more at spiritandplace.org.