Growing Healthy Communities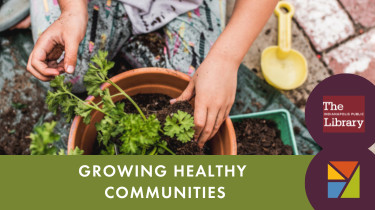 March 25, 2023

Eagle Branch Library
3905 Moller Road
Indianapolis,IN,46254
2-4 p.m.
Free and open to the public!
You're invited to the Eagle Branch library for a family-friendly community event! Enjoy bilingual storytime about spring and gardens in Spanish & English. While kids plant seeds (and pick up more to take home) and make garden crafts, grown-ups can learn about testing your home and soil for lead.
Thanks to our partners at IUPUI and the Marion County Public Health Department for their participation!

Please reach out to community engagement specialist Brittani Howell (bhowell@wfyi.org) if you have any questions.