IUPUI Regatta 2019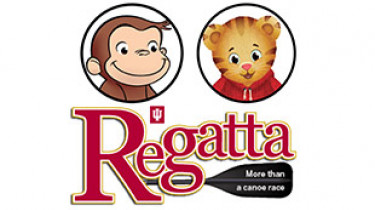 September 21, 2019

September 21, 2019
IUPUI Regatta
Military Park
601 West New York Street
Indianapolis, IN
The IUPUI Regatta is a half-mile canoe race on the downtown canal in the heart of Indianapolis, Indiana. The IUPUI Regatta offers entertainment for all, whether you are paddling in the race or not. Every year we dedicate a week of events, Regatta Week, to create excitement leading up to race day. On the day of the event, join us in activities designed to entertain race fans of all ages. Experience live entertainment from IUPUI organizations and local community bands, an Arts & Culture Fair, food and marketplace vendors, and our kid zone with inflatables.
On the day of Regatta, Saturday, Sept. 21, park for free in any parking lot on IUPUI's Campus. For more information, head to this website.
The IUPUI Regatta and WFYI are excited to bring you DANIEL TIGER and CURIOUS GEORGE meet and greets! These meet and greets will be on Saturday, September 21 at a variety of times in Military Park.
DANIEL TIGER MEET AND GREET TIMES:
11:00am
12:00pm (NOON)
1:30pm
2:30pm
CURIOUS GEORGE MEET AND GREET TIMES:
11:30am
12:30pm
2:00pm
3:00pm
We look forward to seeing you at the Regatta on Saturday, September 21!