Lidia Bastianich To Visit WFYI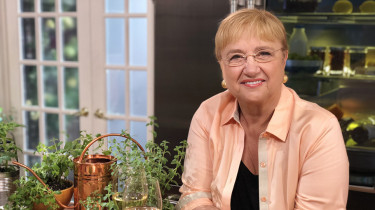 August 24, 2019

Save the date! Lidia Bastianich of "Lidia's Kitchen" is coming to WFYI and wants to meet you.


Give Now to Secure Your Tickets
Come meet the award-winning chef, Lidia Bastianich from Lidia's Kitchen. She'll be in the WFYI studios on Saturday, August 24. This opportunity is only through membership to WFYI. It includes a book and an in-studio experience as we record TV messages with Lidia. The afternoon will wrap up with a reception co-hosted by the Italian Heritage Society of Indiana during which you can have a book signed and have your picture taken with Lidia. You'll be treated to refreshments and a Q & A session. Spend the afternoon at WFYI starting at 2 p.m. Speriamo di vedervi.
Click here to donate to WFYI and secure your spot at this one-of-a-kind event!
Presented with help by: