Listen Up with Sarah Koenig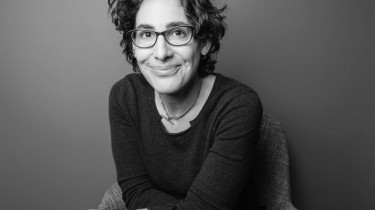 June 10, 2019

7:30 PM
Monday, June 10
Clowes Memorial Hall
Get Tickets Now!
Join other public media fans in Indianapolis on Monday, June 10 at 7:30pm at Clowes Memorial Hall to hear from Serial's Sarah Koenig!
Conversation begins at 7:30pm.
---
Serial is the world's most listened to podcast. It debuted in 2015 with the captivating true crime story of Adnan Syed. Join host and co-creator Sarah Koenig as she goes behind the scenes to lay out the challenges, the surprises, and the personal ups and downs of creating a new form of modern storytelling.
Listen to Serial wherever you get your podcasts or online on the Serial website.
Tickets on sale now! Or available for purchase at the Clowes Box Office
TICKET INFORMATION
Standard Ticket: $19 or $39
Reserved seat at the conversation
VIP Ticket: $100
Up-front seating for the conversation

Meet & Greet with Sarah Koenig, including drinks and hors d'oeuvres before the show at 6:00 PM
ABOUT SARAH KOENIG AND SERIAL
Sarah Koenig is the host and co-creator of the award-winning podcast Serial. Launched in 2014, Serial is credited with bringing mainstream attention to the podcast format and has been downloaded more than 420 million times, making it the most listened-to podcast in the history of the form. Among other honors, Serial won the 2014 Peabody Award, the first time the award has been given to a podcast. In 2015, Koenig was named one of Time Magazine's "The 100 Most Influential People."

Sarah Koenig began her career as a newspaper reporter – her first reporting job was at her weekly hometown paper. She lived in Moscow, Russia for several years, where she worked for the New York Times, and once she returned, went to work for the Concord Monitor in New Hampshire. She did stints as a crime reporter and then as a political reporter – the same beats she'd go on to cover at the Baltimore Sun.

In 2004 Sarah Koenig became a producer at the radio show This American Life.

She has guest-hosted This American Life several times, most memorably for the "No Coincidence, No Story" show; she has also produced and reported some of the show's most popular episodes, including "Switched at Birth," "Dr. Gilmer and Mr. Hyde" and "Habeas Schmabeas," a Peabody Award-winning show about Guantanamo Bay.

Serial is produced by from Serial Productions, which is co-owned by Koenig, Julie Snyder, and Ira Glass. They released S-Town, a 7-part non-fiction podcast hosted by Brian Reed, which premiered in March 2017. S-Town was downloaded more than 10 million in the first four days of its release — setting a new record in the podcasting world. S-Town also won a Peabody Award in 2017. Serial Productions continues to have additional projects in development.
---
Listen Up is a series that brings public media personalities to Indianapolis for thought-provoking and inspiring conversation and storytelling.
---
Your ticket is more than just a one-of-a-kind experience, it supports public media in Indiana. A portion of your ticket will be a tax deductible gift. All proceeds benefit WFYI Public Media.