Nerds: BYOC Night - NEW DATE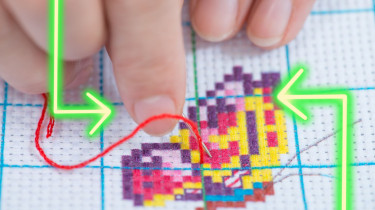 April 12, 2023

WFYI Public Media
1630 N Meridian Street
6-8 p.m.
RSVP here!
Calling all crafters! Or folks who want to craft! You're invited to Nerds: BYOC (bring your own craft) night on Wednesday, April 12 from 6-8 p.m. at WFYI. We love to craft and want to do it together. Pack up your current project or learn how to cross stitch. We will have snacks and drinks available while we watch some of the crafting programs you can find on WFYI. We can't wait to see how crafty you are!
ABOUT WFYI Nerds
Are you ready to take your love for WFYI and public media to the next level? Become a WFYI Nerds member today to show public media that you want us to be around forever. WFYI Nerds are some of our biggest fans. Join WFYI Nerds Members today and start receiving our monthly newsletter and invites to exclusive events.