Nerds Go Back to School: Beer Tasting Class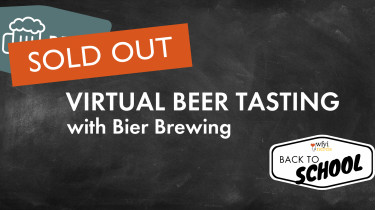 August 19, 2020

7 p.m. ET
A Virtual Class
This class full! If you have questions about your reservation or need to cancel- email us at events@wfyi.org. Don't forget to pick up your sampler pack from Bier Brewery Tuesday or Wednesday. More information below.
---
Have you ever wondered what the difference is between an IPA and a Hefeweizen? Join the WFYI Nerds and Bier Brewery for a virtual beer tasting to learn all about craft beer! During the virtual tasting, you will sample a selection of beers from Bier Brewery and learn about how each beer is made and what makes each unique.
Beer sampler kits of 6 will be available for pickup at the 65th Street Bier Brewery location in advance of the event. The price for the 6 biers is $7. They will be in a six pack. The 6 beers are Kolsch, Wiezengoot, PDG, Amarillo, Daystarter, and Pink Lemonade Seltzer. Cost for the sampler kits will be due at time of pickup. Once you register we will reserve your sampler kit to be picked up and paid for. They will be available for pick-up on August 15th (12-9 pm), August 16 (12-7 pm), August 18 or 19 (3-9 pm).
ABOUT THE TEACHERS
Meet Jerry and Ryan from Bier Brewery!
Jerry Connor: My oldest son Darren and I started Bier Brewery 10 years ago. Darren is the brains for the bier and I have handled sales and marketing up to now. My background has been in Sales and Marketing for the past 45 years, all the way from Sales Rep, to Sales Manager to National Sales Manager for different industries. I graduated from IU in 1971.

Ryan Connor: Ryan joined Bier Brewery after he graduated from IU. He has been with Bier for 8 years. He started off as an assistant brewery. After that he took over the wholesales division as Director of Sales. He is now an owner as well.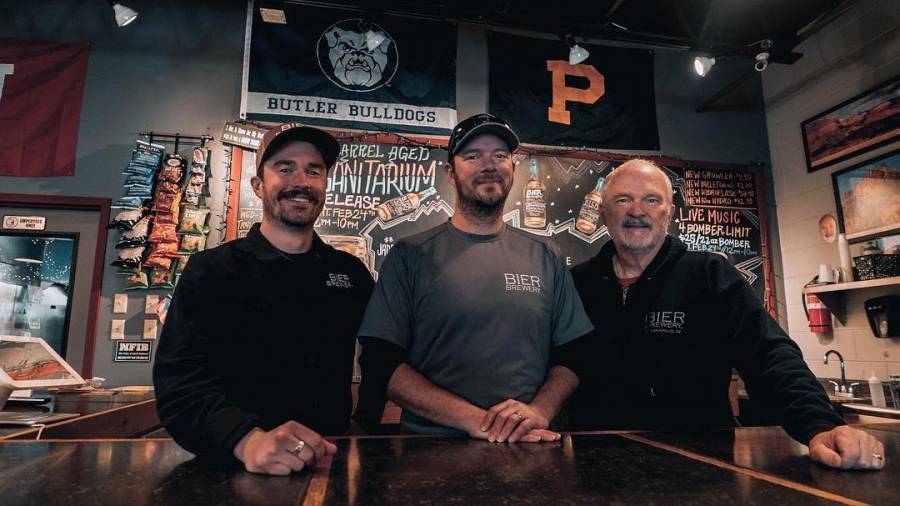 (L to R) Ryan, Darren, and Jerry
NPR Life Kit
Each class is based on episode's of NPR's Life Kit series which was created to help everyone develop tools to help you get it together.
Continue to expand your palette with these Life Kit episodes about making cold brew coffee at home and three delicious mocktails.
---
Remember the school supplies trips? Getting excited for new classes and friends? We are diving into all the good things about school with our new series…the Nerds are going Back to School! Don't worry- all these classes will be virtual. We are starting easy with four classes- sign up for one or sign up for all. Not interested in this class or want to sign up for more? Head to our course listings.