Nerds Go Back to School: Home Buying and Selling Class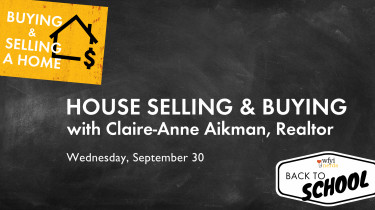 September 30, 2020

7 p.m. ET
A Virtual Class
Sign Up Now
Whether you are looking to buy a home, or sell your current home, the process can seem complicated and confusing. You might find yourself asking questions like: What is a mortgage and how do I get pre-approved for one? How do I list my house? What price should I pay for a home? IS buying better than renting? How much should I list my house for? Should I use a realtor? Join the WFYI Nerds and local realtor Claire-Anne Aikman for Nerds Go Back to School: Home Buying and Selling 101. Claire will walk you through the steps to consider when buying and selling a home and will answer your questions. You'll leave this class feeling more confident as you purchase or sell you next home!
Sign up now- space is limited!
ABOUT THE TEACHER
Claire-Anne is a top producing, award winning local Realtor that focuses on properties located in Hendricks, Marion, Morgan, Hamilton, Boone, and Johnson Counties and has sold over 170 properties in the last 24 months. She has an uncanny ability to find the perfect home for her buyers and do so quickly. She is equally skilled in her ability to sell homes quickly for her Sellers. Her experience, dedication and knowledge assures a smooth transaction every time.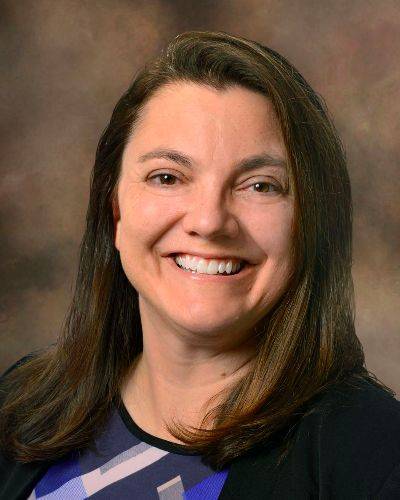 NPR Life Kit
Each class is based on episode's of NPR's Life Kit series which was created to help everyone develop tools to help you get it together.
Listen to the episode now about how to pick the right mortage.
---
Remember the school supplies trips? Getting excited for new classes and friends? We are diving into all the good things about school with our new series…the Nerds are going Back to School! Don't worry- all these classes will be virtual. We are starting easy with four classes- sign up for one or sign up for all. Not interested in this class or want to sign up for more? Head to our course listings.