"Sick" Podcast Launch Party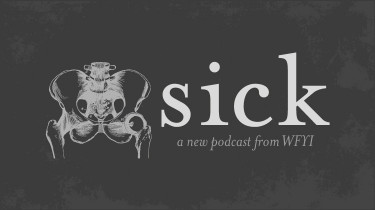 October 15, 2019

5:30 P.M.
Tuesday, Oct. 15
White Rabbit Cabaret
RSVP here!
We trust doctors to keep us healthy.
What happens when a doctor betrays that trust?
Sick, a new podcast, examines what goes wrong in the places meant to keep us healthy. In season one, that place is an Indianapolis fertility clinic. Reporters Lauren Bavis and Jake Harper explore the complications of the fertility industry and one doctor's abuse of power — as well as the mothers, fathers and children living with the consequences of his actions.
You are invited to the podcast's launch party on Oct. 15 at the White Rabbit Cabaret, 1116 Prospect St., Indianapolis. Attendees will get a sneak peek at the new podcast and a Q&A with the reporters who cover the story.
Download Sick on Apple Podcasts or wherever you get your podcasts.
Sick is a production of Side Effects Public Media, WFYI, PRX and the Corporation for Public Broadcasting, a private corporation funded by the American people.
---
This event is FREE to attend. RSVP required.
This event is 21+. Please bring your ID to venue.
Doors open at 5:30 p.m. Programming begins at 6:15 p.m.
Light hors d'oeuvres will be served.