Fairbanks - Testimonial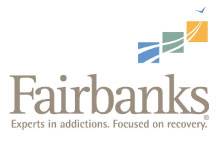 Fairbanks is one of the oldest independent drug and alcohol treatment center in the country. As a nonprofit organization, Fairbanks is focused on recovery from alcohol or drug addiction. Since 1945, Fairbanks has helped men, women, adolescents and their families discover treatment works, hope, and recovery is possible, and you can get your life back.
Programs and Services offered at Fairbanks:
• Detox, Rehab and Outpatient Treatment
• Supportive Living Program for Adults
• Recovery Management Programs
• Substance Abuse Education
• Community Education
• Family Support and Education
• Tobacco Cessation
• Hope Academy, the Recovery High School at Fairbanks
• La Verna Lodge, Long-term Residential Treatment for Men and Women
Fairbanks is proud to support WFYI. Having a presence with WFYI gives Fairbanks the opportunity to educate and inform individuals and families about how to get help for drug and alcohol addiction. Visit www.fairbankscd.org or call (317) 849-8222 for more information.