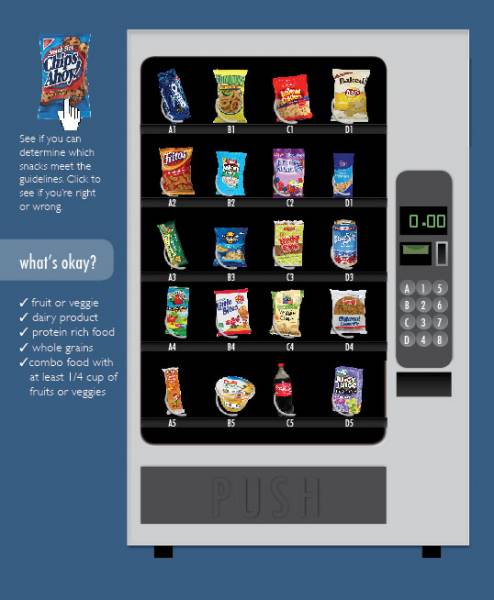 Schools across Indiana and the nation are adjusting to a new rule for the types of snacks they can sell to students.
The new rule "carefully balances science-based nutrition guidelines with practical and flexible solutions to promote healthier eating on campus," according to the U.S. Department of Agriculture, which set the rules at the direction of Congress.
Donuts, cookies and pop used to be standard fare for many school vending machines – but no more. Now machines must be stocked with foods that offer nutritional value and fewer so-called empty calories.
Think you can guess which snacks made the cut? Click on the interactive graphic to find out.