Articles tagged as: Andy D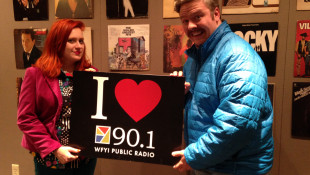 May 18, 2018
Performers Andy D and Anna Vision are based in Indianapolis, married to each other and focused much of their early careers on touring -- across the country and internationally. They are now focusing on supporting and building the scene here, locally.
Read More
Small Studio Sessions / October 3, 2017
These Small Studio Sessions highlight the rich and varied musical talent found in the Hoosier state.
Read More