Sammy Davis, Jr.: I've Gotta Be Me
February 19, 2019
The first major film documentary to examine Sammy Davis, Jr.'s vast talent and his journey for identity through the shifting tides of civil rights and racial progress during 20th century America.
Full Episodes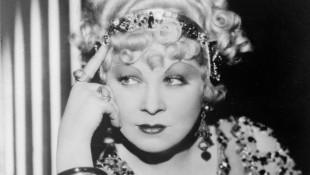 June 16, 2020
Dive into the life and career of groundbreaking entertainer Mae West.
February 25, 2020
Discover the man behind the legend.
November 18, 2019
Delve into the enigmatic life of Pulitzer Prize-winning author and poet N. Scott Momaday
October 25, 2019
Discover the art world giant whose color fields changed art history and now fetch millions...
September 13, 2019
Explore a versatile Puerto Rican actor whose work on stage & screen shook the world.
June 14, 2019
Explore four-time Tony-winning playwright Terrence McNally's work in theater.
April 12, 2019
Discover the man behind the award.
March 1, 2019
Experience the power of song in the struggle for equality through feminist Holly Near.
February 22, 2019
Follow the country music superstars journey from segregated Mississippi to Nashville.