WATCH: Beyond The CANVAS, Episode 3 - Finding Joy
March 22, 2021
What does it take to be truly happy? For many artists taking the stage, or singing their heart out, is what brings them ultimate joy. In our third episode of Beyond the CANVAS, we look at the emotional motivation that pushes some artists to chase their dream and leads others to decide to give it up. We hear from actress Adrienne Moore on the wisdom of her fathers words and Gloria and Emilio Estefan on their success in the music business and as a couple. And living legend Joan Baez explains her decision to silence her voice.
Beyond the Canvas
March 22, 2021
Making it as a musician takes talent, ambition, grit and a good bit of luck.
March 22, 2021
The NewsHour has long been committed to reporting on arts and culture through our ongoing series,...
Live Coverage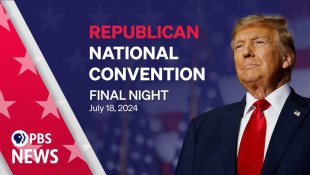 April 26, 2021
President Joe Biden makes his first address to Congress.
March 11, 2021
After Congress passed his $1.9 trillion coronavirus relief bill, President Biden addresses...
February 10, 2021
President Donald Trump's second impeachment trial continues for a second day.
February 9, 2021
Former President Donald Trump faces his second impeachment trial in the Senate on Feb. 9.
January 19, 2021
President-elect Joe Biden and Vice President-elect Kamala Harris will be sworn in at the U.S....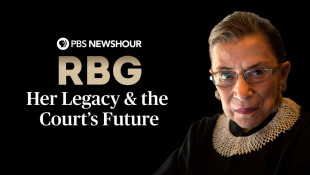 September 24, 2020
Stream your PBS favorites with the PBS app: https://to.pbs.org/2Jb8twG Find more from PBS NewsHour...