WATCH: Beyond The CANVAS, Episode 4 - Making Movie Magic
March 22, 2021
On the Oscar Awards edition of Beyond the CANVAS, we sit down with winners and nominees to talk about their craft and commitment to storytelling. What does it take to execute a unique artistic vision? Creators behind films like Black Panther and Free Solo share secrets to their success, and we also hear from comedy duo Steve Martin and Martin Short.
Watch
February 21, 2022
WFYI will carry live coverage of the 2022 State of the Union address from PBS Newshour on Tuesday,...
Beyond the Canvas
March 22, 2021
What does it take to be truly happy? For many artists taking the stage, or singing their heart...
March 22, 2021
Ultimate creative bravery is putting your work on the theater stage in front of a live audience....
March 22, 2021
Making it as a musician takes talent, ambition, grit and a good bit of luck.
March 22, 2021
The NewsHour has long been committed to reporting on arts and culture through our ongoing series,...
Live Coverage
May 24, 2021
One year after the police killing of George Floyd, where does America go from here?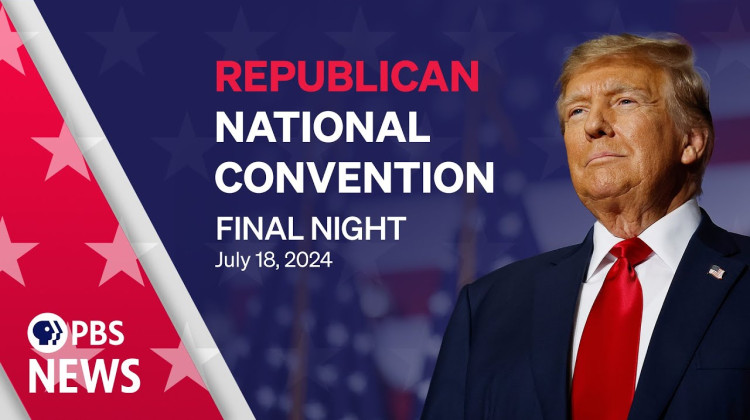 April 26, 2021
President Joe Biden makes his first address to Congress.
March 11, 2021
After Congress passed his $1.9 trillion coronavirus relief bill, President Biden addresses...
February 10, 2021
President Donald Trump's second impeachment trial continues for a second day.
February 9, 2021
Former President Donald Trump faces his second impeachment trial in the Senate on Feb. 9.
January 19, 2021
President-elect Joe Biden and Vice President-elect Kamala Harris will be sworn in at the U.S....
Special Reports
October 11, 2021
PBS NewsHour presents an in-depth look at how the lack of affordable, quality child care is...