Race Matters: America After George Floyd
May 24, 2021
One year after the police killing of George Floyd, where does America go from here? in the special Race Matters: America after George Floyd, PBS NewsHour anchor and managing editor Judy Woodruff and our reporters talk to people and experts across the country about the lasting effects of systemic racism, the lingering distrust between communities of color and law enforcement, the trauma that remains for so many and what the future looks like.
Watch
February 21, 2022
WFYI will carry live coverage of the 2022 State of the Union address from PBS Newshour on Tuesday,...
Live Coverage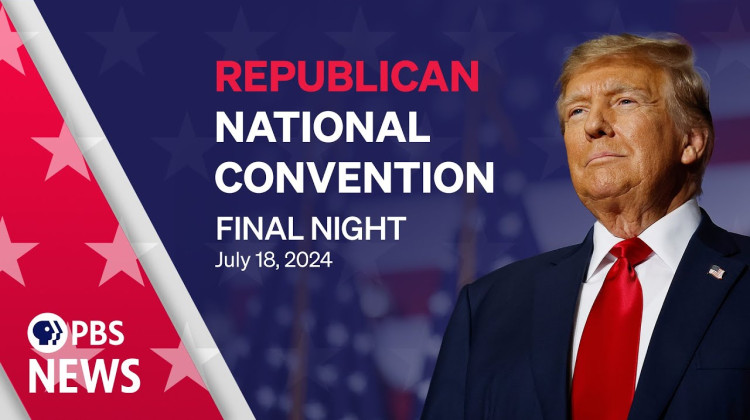 April 26, 2021
President Joe Biden makes his first address to Congress.
March 11, 2021
After Congress passed his $1.9 trillion coronavirus relief bill, President Biden addresses...
February 10, 2021
President Donald Trump's second impeachment trial continues for a second day.
February 9, 2021
Former President Donald Trump faces his second impeachment trial in the Senate on Feb. 9.
January 19, 2021
President-elect Joe Biden and Vice President-elect Kamala Harris will be sworn in at the U.S....
Special Reports
October 11, 2021
PBS NewsHour presents an in-depth look at how the lack of affordable, quality child care is...