Back to: POV
Pier Kids
August 02, 2021
On the Christopher Street Pier in New York City, homeless queer and trans youth of color forge friendships and chosen families, withstanding tremendous amounts of abuse while working to carve out autonomy and security in their lives. With intimate access to three fearless young persons -- Krystal, Desean and Casper -- Pier Kids highlights the resilience of a community many choose to ignore.
POV Shorts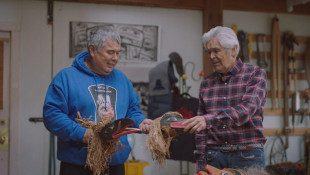 November 9, 2020
Three stories looking at time encapsulated.
November 2, 2020
A South Korean community is torn apart by a disaster. The victims families seek justice.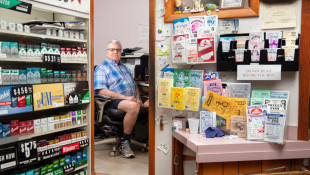 October 26, 2020
Two perspectives on how shared beliefs connect and divide.
Full Episodes
August 30, 2021
Rember, an Indigenous artist in Peru, journeys to the Amazonian land of his ancestors.
July 26, 2021
Musa Hadid is the mayor of Ramallah, the de facto capital of Palestine.
July 12, 2021
Shard-like glimpses of post-Hurricane María Puerto Rico examine a transformed world.
May 10, 2021
Close bonds are forged between parents, children, and caregivers at a 24-hour daycare.
October 12, 2020
Softie follows Boniface Softie Mwangi, a political activist running for office in Kenya.
September 28, 2020
When an artist realizes that his father has Alzheimers, he creates Papas Time Machine.