Back to: POV
Trailer | Our Time Machine
September 28, 2020
When artist Maleonn realizes that his father suffers from Alzheimer's disease, he creates "Papa's Time Machine," a magical, autobiographical stage performance featuring life-size mechanical puppets. Through the production of this play, the two men confront their mortality before time runs out and memories are lost forever.
POV Shorts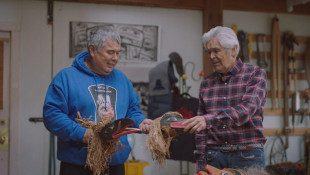 November 9, 2020
Three stories looking at time encapsulated.
November 2, 2020
A South Korean community is torn apart by a disaster. The victims families seek justice.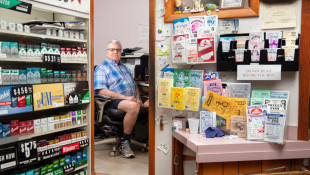 October 26, 2020
Two perspectives on how shared beliefs connect and divide.
Full Episodes
October 12, 2020
Softie follows Boniface Softie Mwangi, a political activist running for office in Kenya.
September 28, 2020
When an artist realizes that his father has Alzheimers, he creates Papas Time Machine.
September 21, 2020
A feature documentary about Aboriginal boy Dujuan growing up in Alice Springs, Australia.
September 14, 2020
A political love story about Leila, her secret love Sahand and their escape from Iran
September 7, 2020
Former students reflect on visionary photos they made in the 1970s and their present lives...
August 10, 2020
About Love examines the many affections across three generations of the Phadke family.
August 3, 2020
Meet Sabine, the charismatic Cameroonian proprietor of an underground hair salon.
July 27, 2020
Meet Lea Tsemel, a Jewish lawyer who defends Palestinians accused of resisting occupation....
March 23, 2020
Former child slaves in Ghana help their rescuer find others trapped in enslavement.