Watch
May 14, 2019
What can a two-year, $10,000 grant do for artists and their city?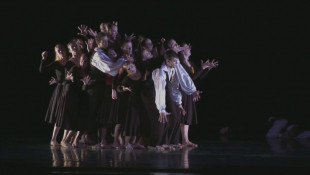 May 09, 2019
In the late 1990s, the Arts Council of Indianapolis was alarmed with the number of artists abandoning our city for Chicago, Los Angeles or New York City. What could we do to keep creative people in central Indiana?

The councils leadership had an idea. They took it to the Lilly Endowment, a stakeholder with a desire to keep talent here, and ultimately hatched the Creative Renewal Arts Fellowship, a two-year, $10,000 grant for artists and administrators. Since its launch in 1999, more than 400 grants have been awarded, infusing more than $3 million into our community.

As this innovative national model celebrates its 20th anniversary, WFYI presents Recharged: The Art of Creative Renewal that examines what it means for our artists and our city.