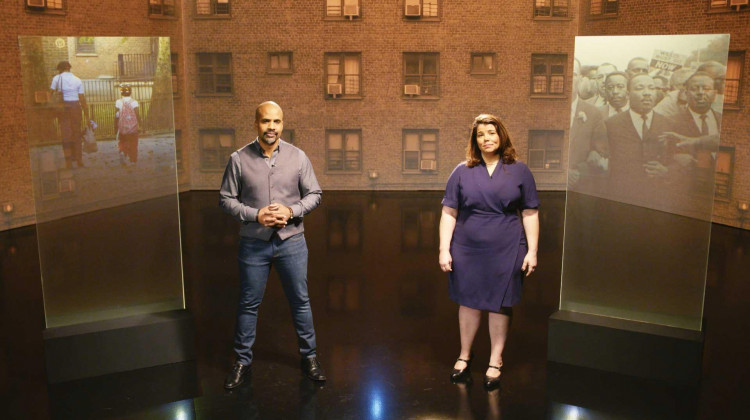 Episode 6 Preview
October 22, 2019
Public housing influenced by a 1970s experiment. Newborn tests are a legacy of a boy who spent life in a bubble. Head injuries in pro sports. Too few people (not too many) is a problem.  Andy Borowitz takes on Space Force.
Full Episodes
October 29, 2019
Sex ed; a crime myth; Ryan Whites legacy; napster; Andy Borowitz on bullying.
October 28, 2019
Immigration; hot coffee lawsuit; special ops; Challenger legacy; Borowitz on Anita Bryant....
October 22, 2019
Public housing, the bubble boy, boxing, overpopulation and Borowitz on Space Force.
October 21, 2019
Reducing suicide; Baby M; Lead perils; climate help from Cold War science; Andy Borowitz.
October 15, 2019
Presidents vs. press; measles cases soar; free agency; wild horses, apologies.
October 14, 2019
Bystander behavior; a Navy scandal; psychedelic drugs; wayward trash barge; zany theories