Can You Run for President from Prison?
June 02, 2020
When you go to prison, you naturally give up some of your rights, but could you still run for office while you're locked up? The answer may surprise you. In this episode, Dr. Terri Jett breaks down the requirements for running for federal office and introduces a few people who have done it from inside their jail cell.
Watch
August 4, 2020
A lot has changed for women in America since the ratification of the 19th Amendment 100 years...
July 15, 2020
Women have been running for the nation's highest office well before they had the right to vote....
July 2, 2020
Even politicians like to throw a party!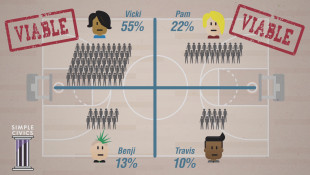 June 16, 2020
Caucuses have been used to decide elections throughout U.S. history, but how do they work?...
June 2, 2020
The U.S. has not needed a draft lottery since 1973, but what would it look like today?
June 2, 2020
The first amendment becomes more complicated during times of war.
June 2, 2020
Learn how primary elections decide a party's nominee.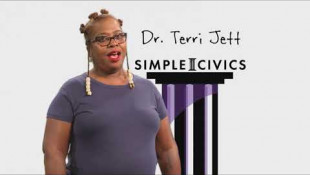 October 1, 2019
Can you run for president from prison? Are there limits to free speech during times of war?...