The Great American Read

THE GREAT AMERICAN READ, hosted by Meredith Vieira, is an eight-part television and online series designed to spark a national conversation about reading and the books that have inspired, moved, and shaped us. The series will engage audiences with a list of 100 diverse books. Audiences are encouraged to read the books, vote from the list of 100, and share their personal connections to the titles.
CLICK HERE TO SEE THE BOOK LIST! CLICK HERE TO VOTE FOR YOUR FAVORITE BOOK!
CLICK HERE TO SEE THE KIDS BOOK LIST
The series premiered May 22 on WFYI 1 with a launch special, kicking off a summer of reading and voting. This fall, seven new episodes of the series will air as the quest to find America's most beloved book moves into high gear. Tune in every Tuesday to hear from celebrities, athletes, experts, authors and everyday Americans discussing various themes found throughout the books on the list. It all leads up to the grand finale, when America's best-loved book will be revealed.
Tuesday, September 18 - Who Am I?
Tuesday, September 25 - Heroes
Tuesday, October 2 - Villains & Monsters
Tuesday, October 9 - What We Do for Love
Tuesday, October 16 - Other Worlds
Tuesday, October 23 - Grand Finale
HOW CAN YOU GET INVOLVED?
Check back here regularly to learn more about Great American Read events happening in your area.
GET SOCIAL WITH WFYI
Share Your Spot Contest
Do you have a favorite spot to read? Is it laying next to the White River, sitting on a bench in Holiday Park, lounging at Monument Circle or just laying on your couch? Share it on social media, and tag WFYI on Facebook, Twitter, or Instagram, and use #ShareYourSpotWFYI
We'll randomly select two winners to receive a Great American Read prize pack, including a signed copy of John Green's "Looking For Alaska" and an Indy Reads Books giftcard. Here's how to enter:
1) Take a photo or video of your reading spot.
2) Post the photo/video to Facebook, Twitter, or Instagram. Tag WFYI in the post and use the hashtag #ShareYourSpotWFYI
3) Tag your friends and challenge them to do the same.
The deadline to enter is Tuesday, October 23 at 12:00 pm. Find complete contest rules below.
Don't forget to follow THE GREAT AMERICAN READ on Facebook where you can learn the latest details about the show and watch previous episodes of the show. Be sure to share with your friends and join the national conversation using #GreatReadPBS.
---
NO PURCHASE, PAYMENT, OR DONATION IS NECESSARY TO ENTER OR TO WIN. A PURCHASE, PAYMENT, OR DONATION WILL NOT IMPROVE YOUR CHANCES OF WINNING. ALL FEDERAL, STATE, LOCAL AND MUNICIPAL LAWS AND REGULATIONS APPLY. VOID WHERE PROHIBITED.
The members of the WFYI Board of Trustees and Advisory Board, and employees of WFYI, and advertising and promotional agencies, and the immediate family members of, and any persons domiciled with, any such members or employees, are not eligible to enter or to win. The term "immediate family members" includes spouses, parents, grandparents, siblings, children, and grandchildren.
Two (2) Winners will be selected in a random drawing from among all eligible entries received. The Winners need not be present to win. Odds of winning depend on the number of eligible entries received. All prizes shall be subject to verification of eligibility and compliance with these Official Rules. Official photo identification will be required to claim the prize. Winners will be notified by telephone and e-mail provided by Winners at time of entry. If WFYI is unable to reach a winner within 2 to 5 business days from the date of the prize drawing, or if WFYI does not receive a response from the winner, within 2 business days (Monday through Friday, excluding holidays observed by WFYI), he or she will be disqualified and will forfeit all interest in the prize, and a substitute winner will be selected.
In the event the Winners do not accept the prize for any reason, is deemed ineligible by WFYI, or fails to comply with these Official Rules, the prize will be awarded to a substitute winner selected in a random drawing from among all remaining eligible entries. This process will be repeated if necessary until a winner is determined.
By participating, entrants agree to be bound by these Official Rules.
Watch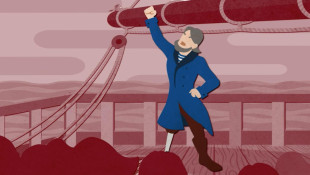 October 2, 2018
The classic novel, Moby Dick is discussed.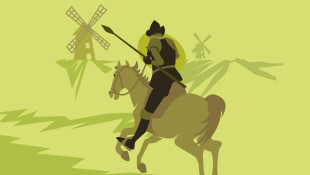 September 25, 2018
We highlight books that feature heroic characters and explore why we love them.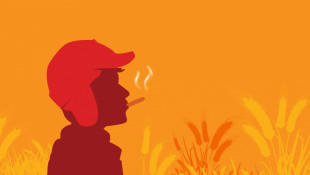 September 18, 2018
How do the books we love answer the question "Who am I?"