Full Episodes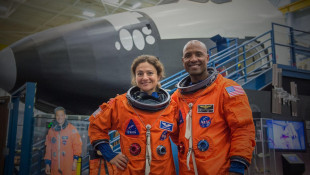 Nov 15, 2017
Beyond A Year in Space follows Scott Kelly's return to Earth and NASA's Twin Study.
Mar 02, 2016
A Year in Space gives viewers a window into astronaut Scott Kellys unprecedented mission.
Clips and Previews
Mar 02, 2016
Watch an extended trailer of A Year in Space, landing Wednesday March 2 at 8/7c.