Experience the flavors of church meals through this culinary exploration of one of the centerpieces of church community gatherings: the food. Each Sunday in February and the first Sunday in March we will be sharing a recipe in partnership with Indy Women in Food.
Click the image below to download a recipe card.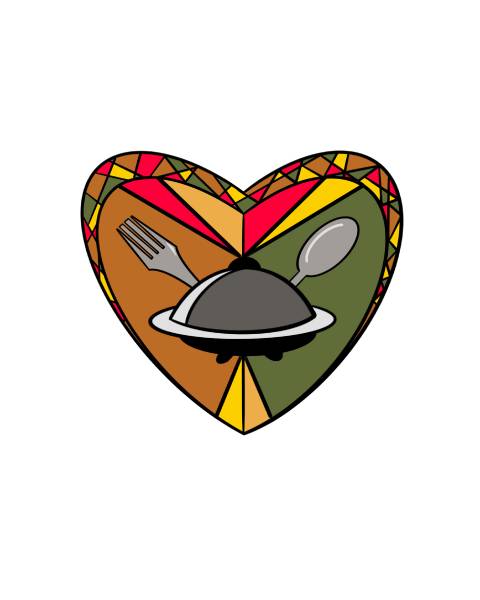 Sunday, February 7: Sweet & Tangy Collards from Candace Boyd Wylie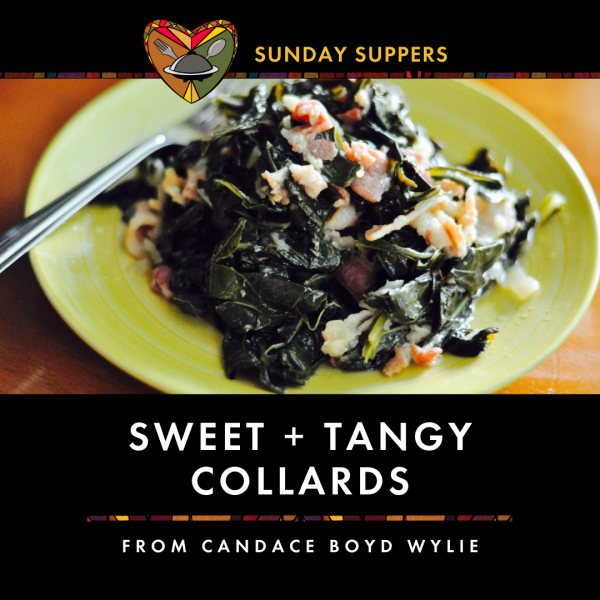 Candace Boyd Wylie is an Indy born and bred native. She is the Chief foodie and spice slanger behind The FoodLoveTog. In 2013 Candace started Foodlovetog as a food creative space which ranges from blogging, food education, event hosting to on-air work. You'll find recipes, cooking tips, food education, foodie events, and laughs as well as great connections. She's pro-Black, pro-woman, pro-love. Sharing her love of cooking and leaving no dish unseasoned is what she's all about. Find her in community with Indy Women in Food, Black Girls Eating, Growing Places Indy or seasoning the masses with her handcrafted spice line. Connect with her on the web at foodlovetog.com or on social media everywhere @foodlovetog
Sunday, February 14: Buttermilk Biscuits from Tanorria Askew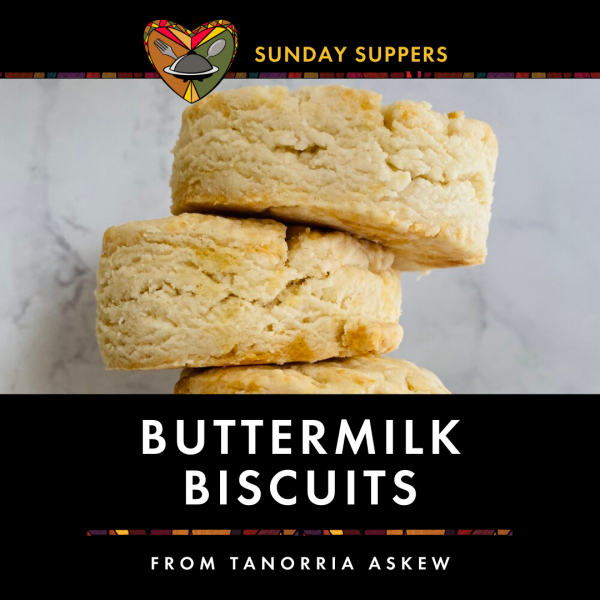 Tanorria Askew of Tanorria's Table is a passionate home cook turned Chef. She is the proud owner of Tanorria's Table where she works as a personal chef and tv personality. She has a keen sense of flavor and prides herself in making everything she cooks memorable. With her cooking roots originating from Tennessee, Tanorria has fun putting a modern spin on American Comfort Food. Have a Seat at Tanorria's Table! Connect with her on the web at tanorriastable.com or on Instagram at @tanorriastable.
Sunday, February 21: Vegan Black-Eyed Peas Stew from Iesha Murry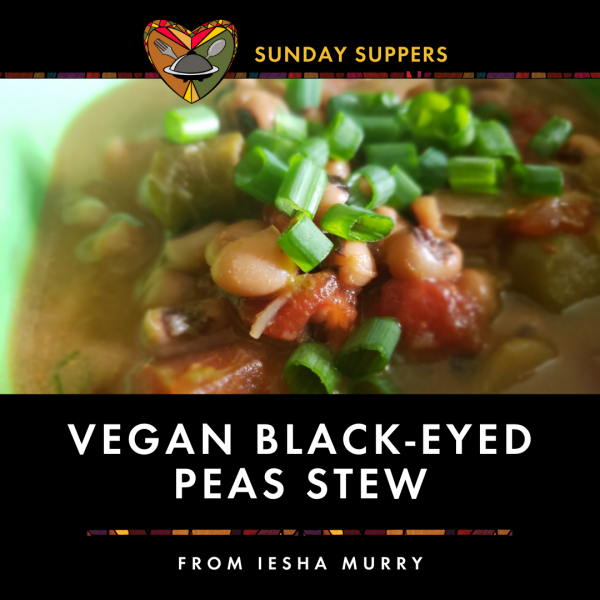 Iesha Murry is one half of the Indianapolis-based vegan restaurant and bakery Mrs. Murry's Naturals. Along with her husband Jason, Iesha is on a mission to inform and inspire people to take better care of themselves and the planet through a 100% plant-based diet. Mrs. Murry's Naturals features soups, salads, sandwiches, and a variety of baked goods including cookies and cakes. You can find their food at local farmer's markets and events or by ordering online for delivery. Connect with the business at mrsmurrysnaturals.com and on social media @mrsmurrysnaturals.
Sunday, February 28: Baked 5-Cheese Mac by Tawana Gulley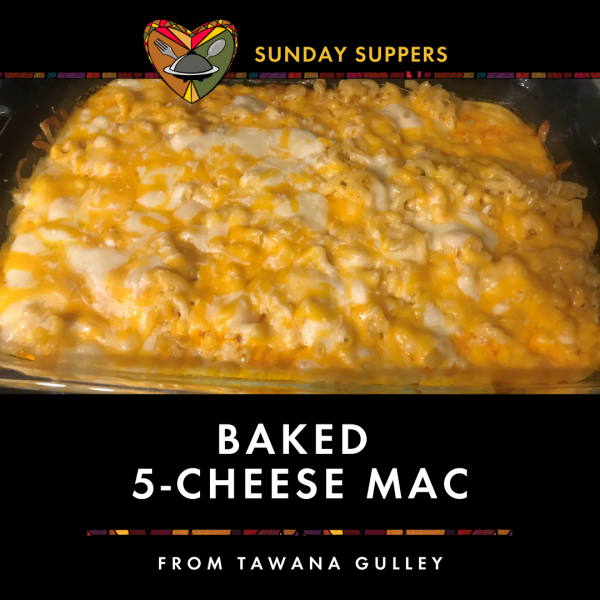 Tawana Gulley's passion for delicious food, started in the kitchen with her mother and aunts. They taught her to love the art of cooking. When she is creating or reinventing a dish, I put my heart'n soul into it and you taste in every bite... a Healthy Soul filled meal that nourishes your mind body and soul. Head over to Tawana's website to learn about her restaurant and meal prep services: Black Bowe Bistro & Bakery and Healthy Soul and on social media @livehealthy_mindbodynsoul.
Sunday, March 7: Brown Butter Sweet Potato Pie by Ricca & Keyen Macklin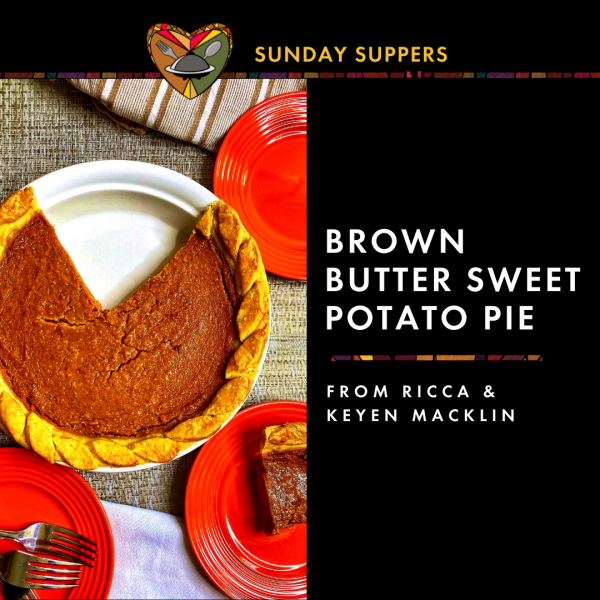 We are the sisters behind Yellow House Vibes, we have a mission to share with others the biblical hospitality principals we learned first hand from our grandmother, in her yellow home. Our grandmother had the type of home where everyone was welcome. No matter if you were rich, poor, young, old, black, or white, you were made to feel welcomed, taken care of, and loved in her presence. Along with hospitality we share recipes we think every good cook should have, provide cooking instructional videos, and sell custom seasoning blends and cookbooks. Head over the the Yellow House Vibes website to learn more about them.
---
Major corporate support for THE BLACK CHURCH: THIS IS OUR STORY, THIS IS OUR SONG is provided by Johnson & Johnson. Major support is also provided by Lilly Endowment, Inc., Ford Foundation, and by the Corporation for Public Broadcasting, PBS and public television viewers.