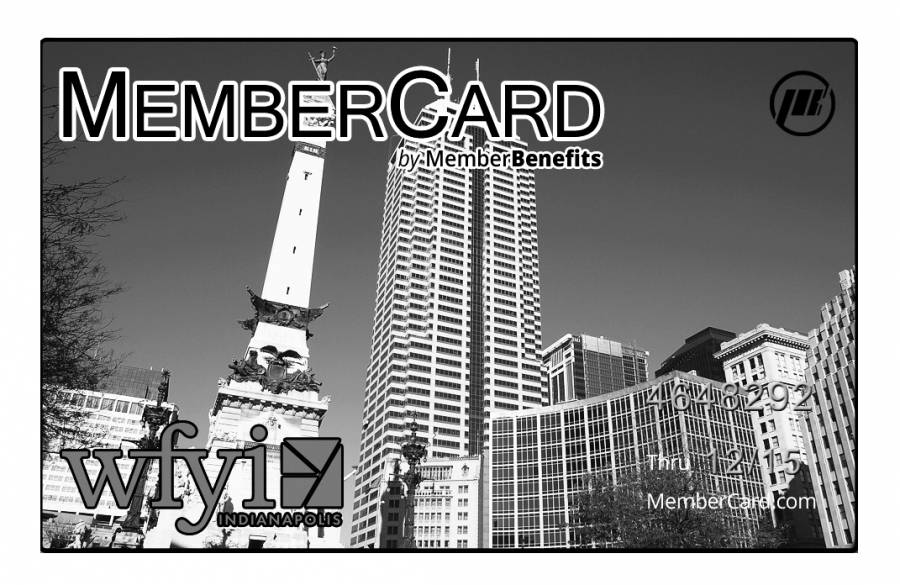 Show your WFYI MemberCard (or MemberCard App) and Save!
You are qualified to receive the WFYI MemberCard immediately upon pledging $100 or more. Then you simply show your WFYI MemberCard, or use the MemberCard mobile app, at hundreds of participating locales and you receive special discounts. Think of it as your key to discovering the best of Central Indiana.
Now, when you choose the WFYI MemberCard, you can also access the new WFYI MemberCard Mobile app on your smartphone or tablet. Don't want to carry a card with you? No need. Now, with your smartphone, you can find available discounts and show your phone on the spot to redeem the special discount.
Accessing the WFYI MemberCard Mobile App is easy:
1-Search for MemberCard in the App Store or Google Play on your smartphone or tablet to download.
2-Create an account by entering the activation code found on the front of your WFYI MemberCard.
3-Search available offers by merchant name or other filters.
4-When ready to redeem an offer, simply select the location and click "Redeem" and follow the prompts.
All offers may be used only once and will be remarked "used" once redeemed.