Browsing 69 products priced $15 - $20.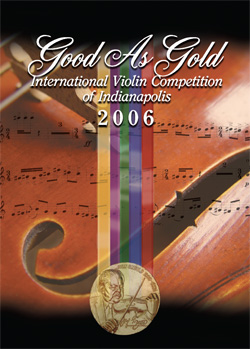 Fierce competition. Amazing drama. Strength of character. Sound like something you'd witness at a sports arena, the Olympics perhaps? No, this is the International Violin Competition of Indianapolis. Every four years, the focus of the violin world turns to the Circle City, drawing young, vibrant musicians to one of the most prestigious competitions of its kind.
$20.00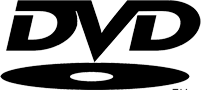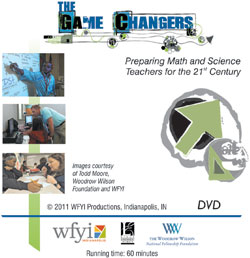 The Game Changers is the story of a unique initiative to transform American classrooms by focusing on teachers and the universities charged with training them. In 2009, the Woodrow Wilson National Fellowship Foundation brought to Indiana a unique and new initiative that would identify and select high ability people in STEM fields (science, technology, engineering and math), fund their training at select universities willing to significantly alter existing teacher training approaches, and create new teacher preparation programs that focus skills and knowledge needed for the future.
$20.00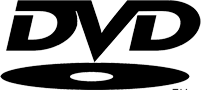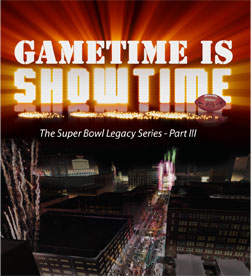 Indianapolis' 2012 Super Bowl effort heads down the home stretch. Host Derwin Smiley shows you how the pace is ramping up for both the Host Committee and volunteers alike. Downtown streets come alive with elaborate venues for out-of-state visitors and 46 murals for Super Bowl 46 dot the urban landscape. The Super Bowl reaches out to young people on the Near Eastside through the Viewfinder Project and our student journalists from Tech High School show us the "Theatre of Inclusion." See these and many more projects on Gametime is Showtime.
$20.00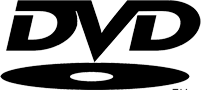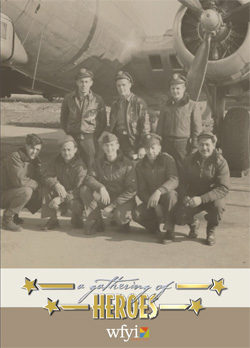 A Gathering of Heroes is the story of a reunion, of sorts: Several dozen veterans of World War II made a pilgrimage, by bus, from Indianapolis to the World War II Memorial in Washington, D.C. The documentary reveals the moving recollections of the vets of their experiences in the war, and the remarkable impact of visit to the memorial on the lives of these men and women.
$20.00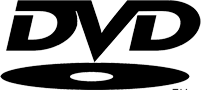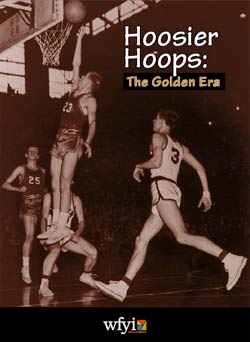 Oscar Robertson, Jimmy Rayl, Ray Craft, Bobby Plump, Hallie Bryant. During their high school days, these young men didn't just play basketball: They played basketball at a particular time, in a particular state where the sport was king, and the players were so revered that, more than 50 years later, their names are associated with what dreams are made of. Whether they were from big cities or small towns, they became legends: they were part of Hoosier Hoops: The Golden Era.
$20.00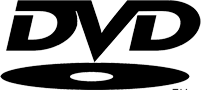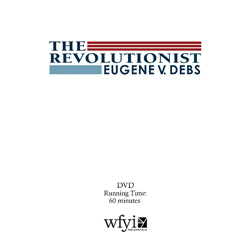 Alternately loved and reviled, Eugene Victor Debs was a passionate labor leader, a progressive political figure, and a formidable speaker in a time of great change in the United States. Explore Debs' story, from his early years in Terre Haute, Indiana, to the nationwide Pullman Strike in 1894, to his five runs for President of the United States.

Buy the BluRay
$20.00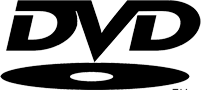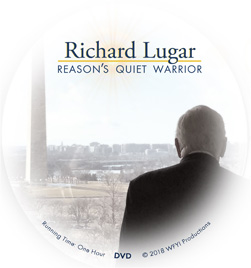 Richard Lugar: Reason's Quiet Warrior is an hour-long documentary that chronicles the life and times of Sen. Richard Lugar, retired, who served as one of Indiana's U.S. Senators from 1977 to 2013. Richard Lugar helped transform Indianapolis from 'India-no-place" to a booming metropolitan community and later as a Senator helped make the world a safer place.
$20.00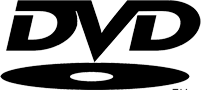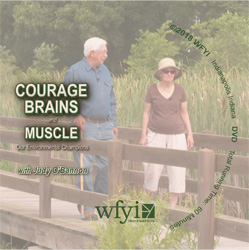 Former First Lady Judy O'Bannon travels the state in search of environmental champions, discovering creative individuals who are successfully improving sustainability and reducing pollution in Indiana.
$20.00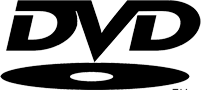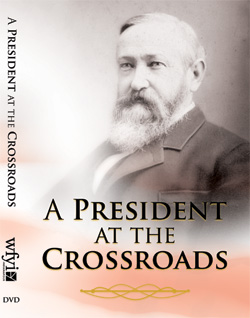 He was a man living in two worlds. He was a witness to both the extremes of wealth and poverty in the Gilded Age and the unbridled promise of the Modern Era. He dreamed of a world where men shared the same civil rights regardless of color, but was challenged at every pass. Above all else, Benjamin Harrison was America's Hoosier President.
$20.00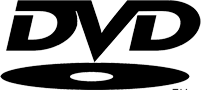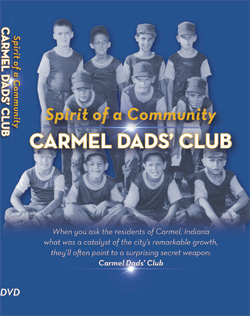 Carmel has grown from a one-stoplight farming community to one of the top places to live in the nation. And when you ask those who were around since the beginning, they'll often point to a surprising secret weapon in their success: the Carmel Dad' Club, its volunteer youth sports organization.
This new documentary, produced by WFYI and Good Vibes Media, will explore how the club that started in the late 1950s became a local rite of passage - fostering community spirit, pride and an appreciation for competitive edge.
$20.00