Individual contributions from thousands of listeners give WFYI the money we need to pay for the programs you listen to every day. We take this time during the year to ask you to become a member and support great storytelling.
We think giving is fun, so to prove our point, please read some of the special offers available to you throughout the coming week.
---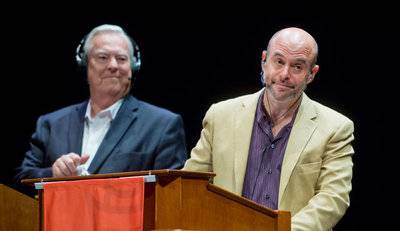 Wait Wait … Don't Tell Me!
Special giveaway drawing opportunity Saturday, April 21 & Sunday, April 22
Give during WWDTM on Saturday, April 21 & Sunday, April 22 and be entered in a drawing to meet Peter Sagal. VIP Package includes pair of tickets and wine & appetizer reception with Peter Sagal, Sunday, June 10 at Congregation Beth-El Zedeck in Indianapolis.
---

CITYOGA passes
Special giveaway drawing opportunity Tuesday, April 24 & Thursday, April 26
Give during Fresh Air, noon-1 p.m. on April 24 & April 26 and be entered to win one of two memberships good for unlimited yoga classes for six months.
---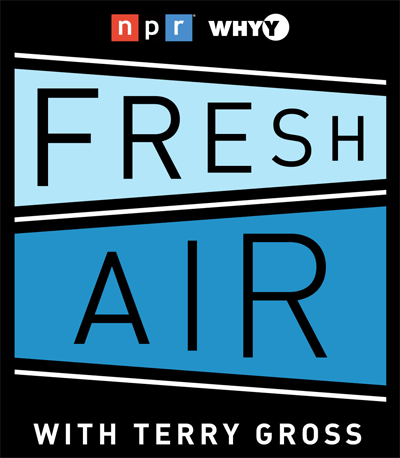 Fresh Air Fundraising Specials:
Monday, April 23
Writer Max Brooks, the best-selling author of the zombie books "World War Z" and "The Zombie Survival Guide". In his books he works to raise awareness on the issues of disaster preparedness, crisis management, and survival for the common reader. Originally broadcast on August 15, 2017.
Tuesday, April 24
Award-winning National Geographic nature photographer, filmmaker, and marine biologist Paul Nicklen is a conservation photographer. He puts himself into extreme and dangerous circumstances, diving into arctic waters to photograph polar bears, elephant and leopard seals, walruses, penguins and more. Originally broadcast on June 6, 2017.
Wednesday, April 25
Musician, singer, songwriter Rhiannon Giddens' album Freedom Highway includes original songs based on slave narratives. In 2017 it was nominated for album of the year by the Americana Music Association. Originally broadcast on May 11, 2017.
Thursday, April 26
Father Greg Boyle is a Jesuit Priest who has worked with gang members in Los Angeles since 1986. He's also the founder and executive director of Homeboy Industries, the largest gang intervention program in the world which employs and is run by ex-gang members. Originally broadcast on November 13, 2017.
Friday, April 27
Singer and songwriter Loudon Wainwright became a folk singer/songwriter in the late '60s, singing humorous and autobiographical songs. In 1972, on his "Album III" he scored the top-40 hit "Dead Skunk in the Middle of the Road." Since then he's recorded more than twenty albums. Originally broadcast on September 6, 2017.
---
WFYI Grey Cardigan
Check out the new WFYI swag that will keep you comfy no matter what season. We have women's and men's sizes S-XL, comes with embroidered logo, acrylic/cotton, washable. You can order one with a monthly gift to WFYI of $15. Be ready to feel more neighborly.
---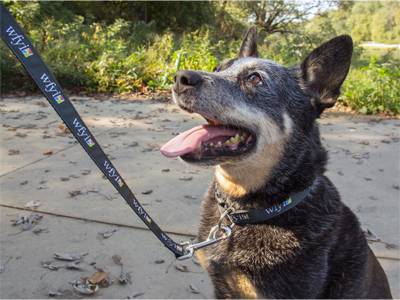 Pet Lovers Thank You Gifts
Spring is a great time to walk your dog or give your cat a classy new look, so make sure you look for the WFYI leashes, collars, and keychains to match your best friend when you make your contribution at wfyi.org/give.
---
Indianapolis Indians Vouchers for 2018 Season
Become a WFYI member with an ongoing monthly gift of $10 and secure a pair of box seats to the game of your choice, pending availability. Vouchers will need to be redeemed for tickets either online or at the Victory Field box office.
---

WFYI Passport Benefit
With a monthly gift of at least $5 or an annual gift of $60 you can access an extensive video library of your favorite PBS programs like Antiques Roadshow, Victoria, great documentaries from Ken Burns and investigations from Frontline, plus programs never seen before on television. This is a WFYI member benefit. Learn more here.