Most Recent
Public Affairs / February 11, 2016
The question surfaced as U.S. Rep. Todd Young's candidacy for U.S. Senate is in jeopardy over failing to collect enough signatures to meet the required threshold.
Read More
RECENT COMMENTS
Other Recent Stories
Public Affairs / February 11, 2016
Coal industry representatives in Indiana, one of the nation's top coal-producing states, say the Supreme Court's stay of the Environmental Protection Agency's Clean Power Plan has little immediate effect on the state.
Read More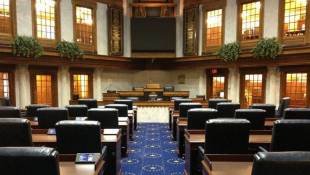 Public Affairs / February 11, 2016
The plan includes increases in the gas and cigarette taxes. Its authors argue they are modest, necessary moves that help create a long term funding solution. But several members of the Senate Appropriations Committee seemed skeptical about proposal's tax increases.
Read More