Most Recent
Education / May 20, 2015
Florida-based Charter Schools USA, which operates three Indianapolis schools under contract with the state, earned a cautious go-ahead today to open a charter school, possibly on Indianapolis' South side, next year.
Read More
RECENT COMMENTS
Other Recent Stories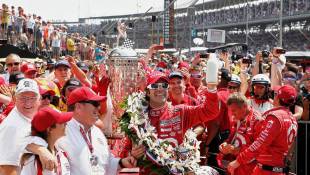 Local News / May 22, 2015
For nearly 60 consecutive years, milk has been the ceremonial drink for winners of the 500-mile race.
It all started with one winner's beverage request and has since become perhaps the most time-honored ritual of an event known for its annual traditions.
Read More
Local News / May 22, 2015
The BMV says all branches will resume their regularly scheduled business hours on Tuesday.
Read More