Most Recent
Local News / March 30, 2015
Former Indianapolis Mayor Bill Hudnut is talking publicly about the dire prognosis of his congestive heart failure and a recent diagnosis of throat cancer.
Read More
RECENT COMMENTS
Other Recent Stories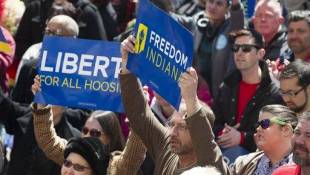 Public Affairs / March 28, 2015
Pence said he expects that a clarification bill will be introduced this coming week to the religious objections law he signed Thursday.

Read More
Public Affairs / March 27, 2015
Fallout from new law grows as Angie's List said it would halt a planned expansion of its headquarters until the new law is better understood.
Read More