Most Recent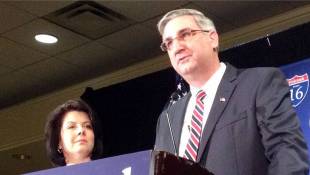 Public Affairs / March 26, 2015
Just two days after U.S. Sen. Dan Coats announced he won't seek reelection next year, Eric Holcomb is throwing his hat into the ring.
Read More
RECENT COMMENTS
Other Recent Stories
Health / March 26, 2015
The governor has said he opposes clean needle exchanges as a drug addiction-fighting strategy, but is making an exception in the case of Scott County, where the number of cases has now grown to 79 since the outbreak was first identified.
Read More
Public Affairs / March 26, 2015
The measure would prohibit state and local laws that "substantially burden" the ability of people, businesses and associations to follow their religious beliefs.
Read More