Communities Building Community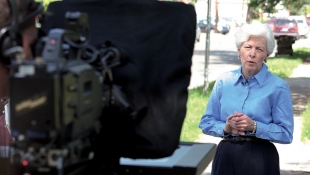 A public television series hosted by former First Lady Judy O'Bannon. Produced by WFYI Public Television — an initiative that recognizes and brings attention to the many ways Hoosiers are working to strengthen their communities for the future — "Communities Building Community" will inspire viewers with its amazing accounts of the human spirit.
Related News
Arts & Culture / July 18, 2016
After a dozen years of arriving at work every weekday at midnight, Montagne says she's ready to try something new. She will become a special correspondent on Morning Edition.
Read More