Cultural Manifesto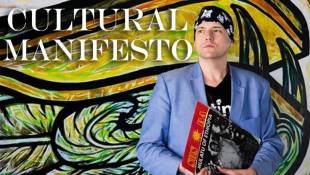 A Cultural Manifesto, with local DJ and "NUVO" columnist Kyle Long, explores the merging of a wide spectrum of global music with the more familiar American styles of music, such as soul, hip-hop and jazz. In each episode listeners can expect to hear intriguing new sounds and styles of music from all sorts of international traditions.
Long's goal with his program is more than entertainment. "I really want to use music as a bridge to create cultural understanding," he says.
Listen to A Cultural Manifesto on 90.1 WFYI Wednesdays evening at 9 p.m. and again on Saturdays at 3 p.m. on 90.1 HD2 -- The Point. Or stream it on wfyi.org.
This program on WFYI is a partnership with NUVO. Visit culturalcannibals.com to see weekly playlists from each show.
Radio Schedule
Wednesday
December 2, 2015
9:00PM | 90.1 FM and HD1
Wednesday
December 9, 2015
9:00PM | 90.1 FM and HD1

Listen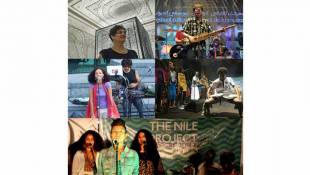 Nov 27, 2015
First, Anila Quayyum Agha an Indianapolis-based visual artist who received international attention and adulation for her 2014 ArtPrize winning installation "Intersections". Also, Tristra Newyear Yeager from the Bloomingon, and Indiana global music PR firm Rock, Paper, Scissors.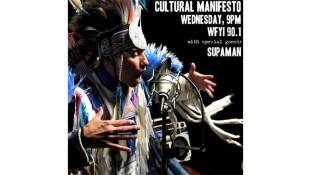 Nov 20, 2015
This week features an interview with the Crow Nation Native American hip-hop artist Supaman, also a conversation with Ramón Gutiérrez Hernández of Veracruz, Mexico's Son de Madera.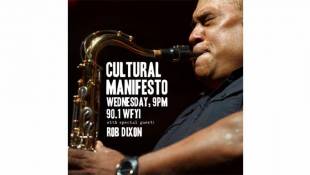 Nov 13, 2015
On this episode an interview with Indianapolis jazz musician Rob Dixon who will be inducted into the Indianapolis Jazz Hall of Fame on Thursday, November 19, 2015.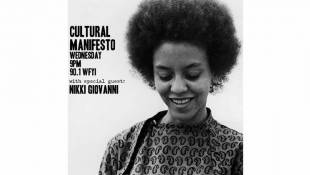 Nov 06, 2015
On this edition of Cultural Manifesto Kyle features an interview with the legendary poet Nikki Giovanni. Plus Mat Davis returns with his monthly Localmotion segment. Mat's guest will be Indianapolis poet Januarie York.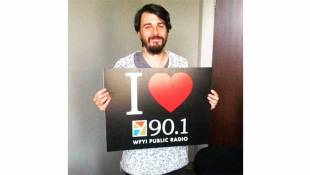 Oct 30, 2015
On this episode of A Cultural Manifesto and extended interview with Richard Edwards from Margot and the Nuclear So and So's.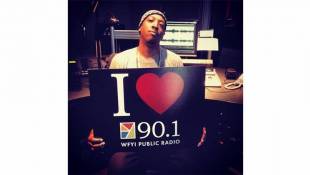 Oct 23, 2015
Hip Hip MC Sonny Paradise shares tracks of his upcoming album Pharaohgami.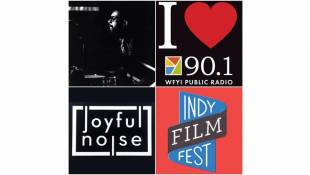 Oct 16, 2015
On this week's edition of Cultural Manfiesto host Kyle Long speaks with Joyful Noise Recordings founder Karl Hofstetter and Joyful Noise community manager Adam Pedersen.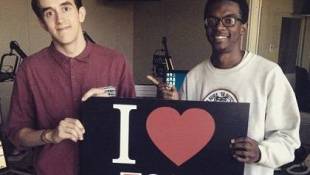 Oct 09, 2015
On this week's episode of A Cultural Manifesto, 1980s South African electro-pop superstar-turned Human Rights activist Yvonne Chaka Chaka.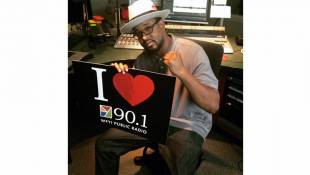 Sep 30, 2015
On tonight's show, a conversation with U.S. Representative André Carson regarding his work in hip-hop music. Also Indianapolis hip-hop MC The Comdot (aka Patrick Stuckey) who will be sharing a preview of his forthcoming LP The Grey Maxell.