Cultural Manifesto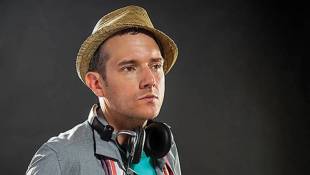 A Cultural Manifesto, with local DJ and "NUVO" columnist Kyle Long, explores the merging of a wide spectrum of global music with the more familiar American styles of music, such as soul, hip-hop and jazz. In each episode listeners can expect to hear intriguing new sounds and styles of music from all sorts of international traditions.
Long's goal with his program is more than entertainment. "I really want to use music as a bridge to create cultural understanding," he says.
This program on WFYI is a partnership with "NUVO."
Radio Schedule
Saturday
April 18, 2015
3:00PM | 90.1 FM HD2
Wednesday
April 22, 2015
7:00PM | 90.1 FM HD2
Saturday
April 25, 2015
3:00PM | 90.1 FM HD2
Wednesday
April 29, 2015
7:00PM | 90.1 FM HD2