Cultural Manifesto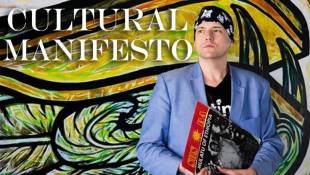 A Cultural Manifesto, with local DJ and "NUVO" columnist Kyle Long, explores the merging of a wide spectrum of global music with the more familiar American styles of music, such as soul, hip-hop and jazz. In each episode listeners can expect to hear intriguing new sounds and styles of music from all sorts of international traditions.
Long's goal with his program is more than entertainment. "I really want to use music as a bridge to create cultural understanding," he says.
Listen to A Cultural Manifesto on 90.1 WFYI Wednesdays evening at 9 p.m. and again on Saturdays at 3 p.m. on 90.1 HD2 -- The Point. Or stream it on wfyi.org.
This program on WFYI is a partnership with NUVO. Visit culturalcannibals.com to see weekly playlists from each show.
Radio Schedule
Wednesday
October 14, 2015
9:00PM | 90.1 FM and HD1
Wednesday
October 21, 2015
9:00PM | 90.1 FM and HD1

Listen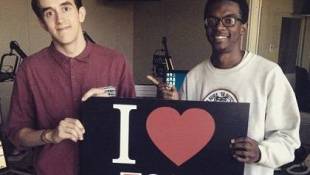 Oct 09, 2015
On this week's episode of A Cultural Manifesto, 1980s South African electro-pop superstar-turned Human Rights activist Yvonne Chaka Chaka. Yvonne will be speaking at IUPUI's forum on Women's Empowerment and Gender-Based Abuse on Oct. 12. Yvonne related an infamous story from the 1980s when Nelson Mandela secretly smuggled a fan letter to Yvonne out of prison. Also in this episode our featured Localmotion segment with Mat Davis and his guest phenomenal singer songwriter Eli Crow.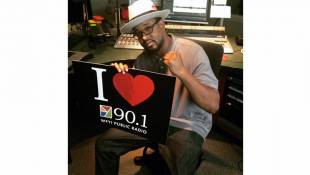 Sep 30, 2015
On tonight's show, a conversation with U.S. Representative André Carson regarding his work in hip-hop music. Also Indianapolis hip-hop MC The Comdot (aka Patrick Stuckey) who will be sharing a preview of his forthcoming LP The Grey Maxell.