Reclaiming the American Dream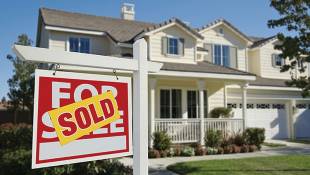 "Reclaiming the American Dream" profiles real people with profound stories of their journeys toward their dream.
They include Amanda Belcher, a single mother whose move into a rehabbed home represents a second chance for her family, and Angela McGinnis, whose home represents a true haven for her adult son who needs special care.
Producer Kim Hood Jacobs also takes viewers to Detroit to profile the U-Snap-Bac program, which is attempting to restore the city's devastated neighborhoods. A new study by the Federal Reserve shows that adequate training and financial education can have a positive impact on reducing foreclosure rates. "Reclaiming the American Dream" puts a human face on the importance of homeownership to individuals and communities.
"Reclaiming the American Dream" was produced by WFYI in collaboration with the Indianapolis Neighborhood Housing Partnership and funding from Lilly Endowment Inc.