The Art of the Matter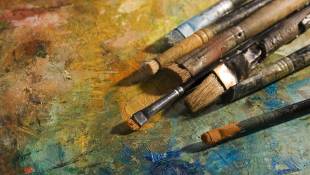 Celebrate the many ways the arts can enliven, inform, challenge, fulfill and make listeners better citizens of their community and the world with "The Art of the Matter." Hosts Sharon Gamble and Travis DiNicola, joined by an array of fascinating guests, examine the cultural community from the perspective of who, what, when and where, while exploring the broader effects the arts have on our lives.
If you're interested in sumbitting an idea for the show, please do so on our Contact Us form.

Radio Episodes