Year of Vonnegut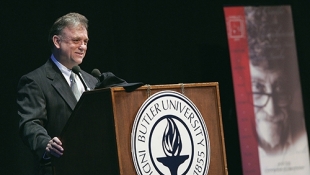 Recognized as one of the great writers of the 20th century by legions of fans and critics, Kurt Vonnegut passed away on April 11, 2007.
Plans to honor Indianapolis' native son through the Year of Vonnegut included his second appearance as the McFadden speaker. Those who attended the lecture on April 27, 2007 experienced a moving and memorable event as Mark Vonnegut delivered his father's words.
Related News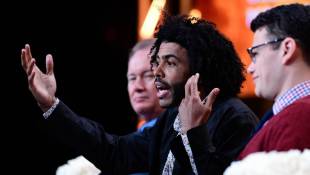 Arts & Culture / July 29, 2016
Linda Holmes' latest dispatch from the Television Critics Association meeting focuses on Hamilton's America, which combines history, performance and the making of the Broadway smash.
Read More
Arts & Culture / July 18, 2016
After a dozen years of arriving at work every weekday at midnight, Montagne says she's ready to try something new. She will become a special correspondent on Morning Edition.
Read More