All IN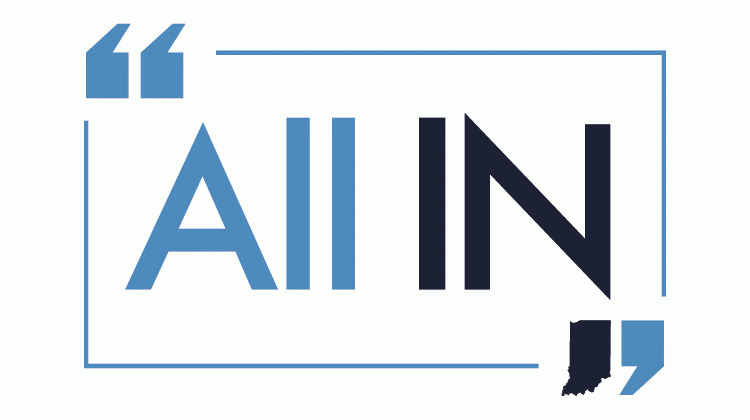 He's a caving enthusiast, a stargazer and first-time father, and now, Matt Pelsor will add the title of local talk show host.
"All IN" is a program for all Hoosiers. It debuted on WFYI 90.1 FM July 16 and will expand to other public radio stations around Indiana beginning September 30. What does Matt talk about? Everything!
The show touches on the issues and topics that excite and interest us, rooted in the belief that we can bring our passions and differences together in a civil, intelligent and non-judgmental environment.
"I love Indiana and enjoy guiding discussions with people from all over the state on subjects that are important, timely and just plain fun."


- Matt Pelsor
Listeners can take part in the show by calling 1-866-476-3881 to leave a question or comment. They can also connect through social media: @AllINIndiana on Twitter or All In Indiana on Facebook. The show can be heard Tuesdays and Thursdays from 1 to 2 p.m. on 90.1 FM or streamed at wfyi.org/listen-now. You can also listen through the WFYI mobile app. Beginning Monday, September 30, you can listen Monday – Friday, also from 1 to 2 p.m.
Radio Schedule
Thursday
August 22, 2019
1:00PM | 90.1 FM and HD1
Tuesday
August 27, 2019
1:00PM | 90.1 FM and HD1
Thursday
August 29, 2019
1:00PM | 90.1 FM and HD1
Tuesday
September 3, 2019
1:00PM | 90.1 FM and HD1