---
OUR MISSION
---
WFYI Public Media empowers, entertains and connects our community through thoughtful journalism, inspiring stories and lifelong learning.

---
WFYI MANAGEMENT
---
Lloyd Wright, President and CEO
Connie Fraley Campbell, Chief Financial Officer
Matt Shafer Powell, Chief Content Officer
Steve Jensen, Vice President of Engineering
Patricia Poehler, Vice President of Organizational Relations
Gail Thomas Strong, Vice President of Community Engagement
Clayton Taylor, Vice President of Television Production

To contact any member of station management please call (317) 636-2020 or use our Contact Us form.
---
WFYI BOARD OF DIRECTORS
---
Chair: Michael Heaton, Katz, Sapper & Miller
Vice Chair: Brenda Horn, Civic Leader
Immediate Past Chair: Eric Gillispie, Civic Leader
Treasurer: Daniel Schluge, Franklin College
Secretary: Raqeul Richardson, Netfor
President: Lloyd Wright, WFYI
Additional Executive Committee Members
Ted Boehm, Hoover Hull Turner LLP.
Tony Felts, Anthem
Michele Janin, Civic Leader
Kathi Postlethwait, Civic Leader
Allen Wright, CliftonLarsonAllen Wealth Advisors
Board Members
David Arland, Arland Communications, Inc.
Simon Atkinson, IUPUI
Sue Back, Retired, RJ Pile LLC
Mary Beth Claus, IU Health
Dina Cox, Lewis Wagner LLP
Ronald Fisher, Schmidt Associates
Dr. Tim Garnett, Eli Lilly and Company
Frederick (Chip) H. Garver, Faegre Baker Daniels
Irena Goloschokin, Copper Mountain Technologies
Beth Haney, OneAmerica
David Heger, AES US Services, LLC (IPL)
Michele Janin, Civic Leader
Uzma Kazmi, PNC
Fred Nation, Civic Leader
Judy Okenfuss, Ice Miller
Tanya Stuart Overdorf, Attorney
Jon Owens, Cushman & Wakefield
Eddie Pillow, Pillow Logistics
Becca Polak, KAR Auction Services, Inc.
LaTona Prentice, Citizens Energy Group
Howard Schrott, Schrott Consulting
Aaron Williams, Topcoder (a Wipro company)

Distinguished Directors Emeritus
Michael P. Alerding, Alerding & Co., LLC
Jemas Carr, US Bankruptcy Judge

Alan B. Cloe, Civic Leader

Diana W. Davis, Civic Leader

David Sease, Sease Gerig & Associates

Norm Tabler, Faegre Baker Daniels LLP
---
WFYI COMMUNITY ADVISORY BOARD
---
Kevin Armstrong, IU Health
Dr. Tim Garnett, Eli Lilly and Company
Terry Magid, Cummins, Inc.
Gary Stoppelman, Newfields
Michael Twyman, OpportunIndy
Betty Wilson, Health Foundation of Greater Indianapolis
Niki Woodson, MSD Washington Township
---
BOARD OF DIRECTORS MEETING SCHEDULE
---
Metropolitan Indianapolis Public Media Inc. (MIPM) is the governing body of WFYI. The Board of Directors consists of a diverse group of community leaders who provide guidance and work to promote a better understanding of the mission of WFYI.
All meetings are open to the public and held at WFYI (1630 N Meridian Street, Indianapolis, IN 46202) unless otherwise noted. The schedule below is subject to change. Please contact us to confirm meeting times and dates or to get more information.
Board
The MIPM Board will meet on the following dates from 11:30 a.m. to 1 p.m., unless otherwise noted.
January 16
March 15
June 21
September 13
November 15 (Annual Meeting)
Executive Committee
The MIPB Executive Committee will meet on the following dates from 11:30 a.m. to 1 p.m., unless otherwise noted.
February 21
April 18
May 16
August 15
October 17
December 12

---
BOARD OF DIRECTORS COMMITTEE MEETING SCHEDULE
---
All meetings are open to the public and held at WFYI (1630 N Meridian Street, Indianapolis, IN 46202) unless otherwise noted. The schedule below is subject to change. Please contact us to confirm meeting times and dates or to get more information.
Finance Committee
Human Resource/Compensation Committee
Facilities Committee
Community Impact Committee
The committee will meet at WFYI on the following dates from 8:30 to 10:00 a.m., unless otherwise noted.
March 1
May 3
August 16
October 4
Governance & Nominating Committee
Community Advisory Board
The Community Advisory Board will meet on the following dates at WFYI from 4:00 pm - 5:30 pm.
Marketing & Promotions Committee
Special Events Committee
WFYI Foundation Board
The Foundation Board will meet at WFYI, 1630 N. Meridian Street, Indianapolis on the following Tuesdays from 11:30 am - 1:00 pm., unless otherwise noted.
February 6
May 1
August 7
November

---
HISTORY OF WFYI
---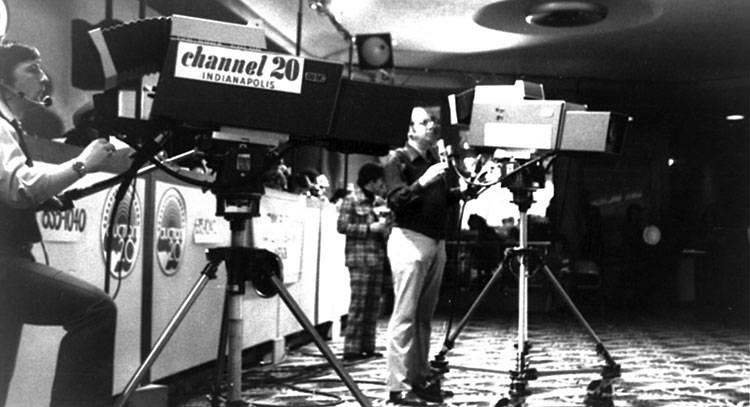 Going Beyond Programming
Known for quality programming throughout Central Indiana, WFYI Public Media provides more than just the standard radio and television services. WFYI has been involved as a community leader and partner in education, health, public affairs, and the arts since 1970. We serve as a public forum where people are encouraged to discuss and debate issues important to the local community. Our award-winning documentaries and public affairs programs have addressed many relevant topics ‒ including financial literacy, healthcare, workforce development and environmental affairs. This broadcast schedule combines with local community outreach programs to focus on developing successful solutions to local issues.


Four Decades of Service to Central Indiana
More than 40 years ago WFYI Public Media was formed after many local residents in Central Indiana voiced the need to create the state's first educational television system. A local community leader, Ardath Y. Burkhart, passionately led a small grass-roots campaign to create a local educational television station. This group became affectionately known as "Ardath's Army" and quickly gained community support by traveling door-to-door across Indianapolis and its six surrounding counties. The volunteers pushed the station into existence in just a few short weeks by raising enough money to cover a full year of operating expenses.
The station first signed on the air with a no-frills staff of nine employees, three black-and-white television cameras, and a signal that reached just beyond downtown Indianapolis. WFYI was the city's first UHF television signal and the only channel to provide commercial-free programming ‒ a novel idea, even more than 40 years ago.
A New Era in Public Service Media
More than 80 professionals work hard at WFYI Public Media to make it Indiana's chief PBS and NPR member station and one of Central Indiana's leading not-for-profits. The WFYI headquarters is a state-of-the-art facility conveniently situated at 1630 N. Meridian St. in Indianapolis. The WFYI location is one of Indianapolis' premier media hubs and centers for civic engagement.
WFYI Public Television's strong broadcast signal covers a 58-mile radius over the most heavily-populated urban and rural areas of Indiana. Over 80 cable companies extend WFYI's educational television programming to residents in West Central and East Central Indiana, bringing WFYI Public Television's service area to nearly two million households. WFYI is also honored to serve as the flagship PBS and NPR member station for Indiana Public Broadcasting Stations Inc. (IPBS). Approximately 450,000 households throughout Central Indiana continue to tune in to WFYI Public Television at least once a week, and 110,000 Hoosiers listen to FM 90.1 HD1 on the radio each week.
As WFYI Public Media looks towards the future, it will continue to focus on expanding its local production capacity; enhancing its community services to both mainstream and underserved audiences; and building on its proven track record of delivering first-rate local, national and international news coverage.
Digital Television Broadcasting
WFYI Public Television inaugurated its first digital broadcast in 2003. And Digital TV (DTV) technology, has enabled viewers across Indiana to have their choice of three separate WFYI channels! Today, WFYI has created three distinct public television services to provide for a variety of needs.
WFYI 1 (20.1) is the station's main channel ‒ offering the traditional PBS fare that Central Indiana families have come to enjoy for more than four decades.
WFYI 2 (20.2) carries WFYI's PBS KIDS around the clock, 24 hours a day. Voted the #1 educational media outlet in the country, PBS KIDS has research-based, award-winning programs proven to give children a boost in development and improve their chance of success in school. WFYI's PBS KIDS offers 21 different programs each day. The line-up can be viewed on our schedule page.
WFYI 3 (20.3) offers how-to programming during the day and national and locally-produced shows during primetime. During the overnight hours, viewers will find The Classic Arts Showcase ‒ a documentary-style program that endeavors to bring culture and education together.
A New Radio Experience
With the advent of digital radio broadcasting, WFYI Public Radio features two distinct digital services:
WFYI 90.1 FM HD1 ‒ Home to WFYI Public Radio's traditional NPR and BBC program fare, along with 90.1 FM's award-winning local news and public affairs shows.

WFYI 90.1 FM HD2 (also known as "The Point") ‒ This alternative service features the same thought-provoking programming that local public radio fans have grown accustomed, but with a trendier and more engaging media format that's not just available through HD radio technology, but also available live-streamed online through WFYI's website.
---
MORE INFORMATION ABOUT WFYI
---
PDF downloads
---
WFYI PUBLIC FILES
---
---
MAIN STUDIO ADDRESS: WFYI PUBLIC TV & 90.1 WFYI PUBLIC RADIO
---
1630 N. Meridian St., Indianapolis, IN 46202
Phone: (317) 636-2020
Email: viewerswfyi@wfyi.org

---
WFYI CLOSED CAPTIONING QUALITY CERTIFICATION
---
All programming provided by WFYI complies with the closed captioning requirements established by the Federal Communications Commission as embodied in 47 C.F.R. § 79.1, including regulations concerning closed captioning quality. Programming provided by WFYI complies with these regulations by either: (i) satisfying the caption quality standards set forth in 47 C.F.R. § 79.1(j)(2); (ii) adopting and following the "Video Programmer Best Practices" set forth in 47 C.F.R. § 79.1(k)(1); or (iii) being subject to one or more of the captioning exemptions set forth in 47 C.F.R. § 79.1(d), including programming for which the audio is in a language other than English or Spanish and that is not scripted programming that can be captioned using the "electronic news room" technique; interstitial material, promotional announcements, and public service announcements that are 10 minutes or less in duration; and/or programming that consists primarily of non-vocal music.

---
CONTACT WFYI ABOUT CLOSED CAPTIONING
---
Questions or comments having to do with closed captions should be directed to captions@wfyi.org or (317) 715-2090.