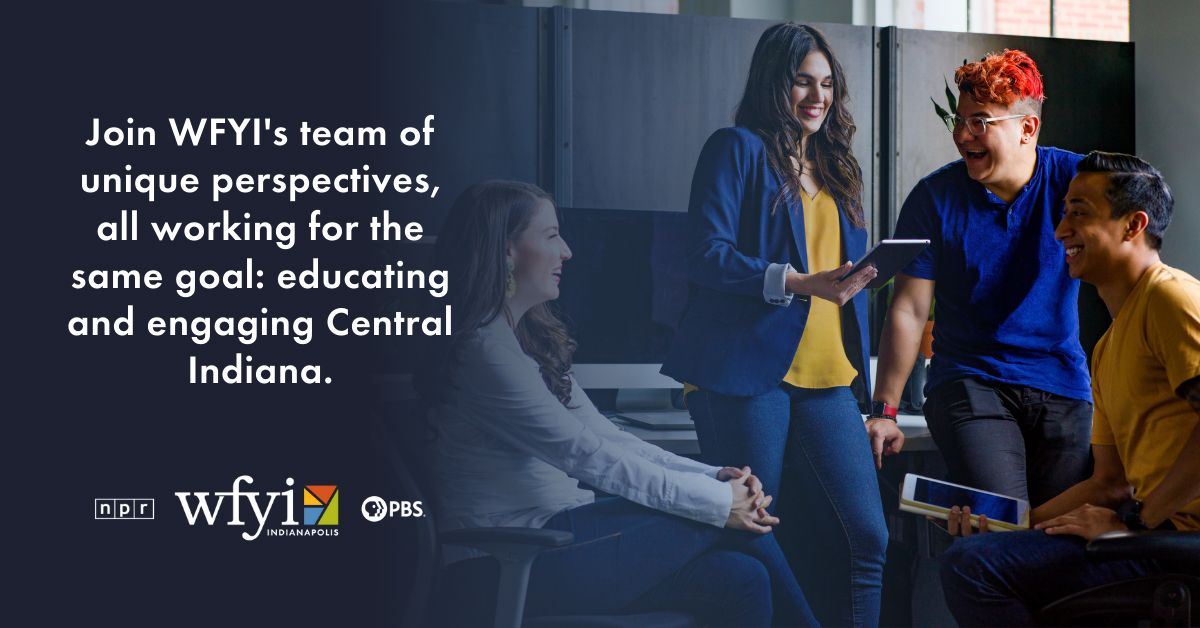 WFYI Careers
Are you looking to join a team of leaders who provide trusted journalism, inspiring stories and lifelong learning experiences to the Central Indiana community? We're always looking for talented, committed professionals to support our vision of a more informed, inspired and inclusive Indiana!
WFYI Public Media/Metropolitan Indianapolis Public Media, Inc. is an equal opportunity, affirmative-action employer.
WFYI is committed to representing the rich diversity of our community and amplifying stories that represent the experiences of all. Read more about WFYI's commitment here.
WFYI's Commitment to Diversity: