Smart, loyal and committed like the very best of friends, WFYI is a nonprofit organization providing trusted news and quality entertainment for 50 years – educating and engaging the community.
WFYI is Always Here For You.
Mission Diversity Highlights About Services

"This past weekend I left NPR playing from my smart speaker all weekend and I typically had only listened on my way to and from work Monday-Friday. I had no idea how fantastic the weekend programming is! I learned I laughed, and I felt like I had friends in the house with me all weekend as I went about my chores."
– JENNIFER P., WFYI MEMBER
Connect with WFYI
STAY INFORMED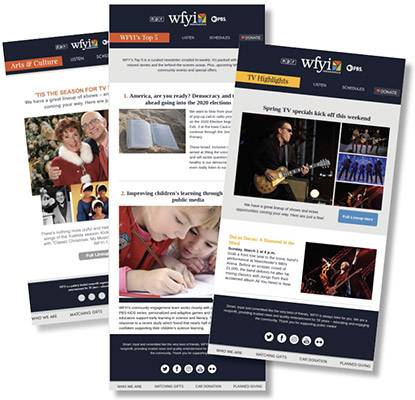 Best of WFYI
A curated newsletter emailed weekly. It's packed with not-to-be-missed stories and the behind-the-scenes scoop. Plus, upcoming WFYI and community events and special offers.
Go Digital
Get the WFYI app for iOS and Android.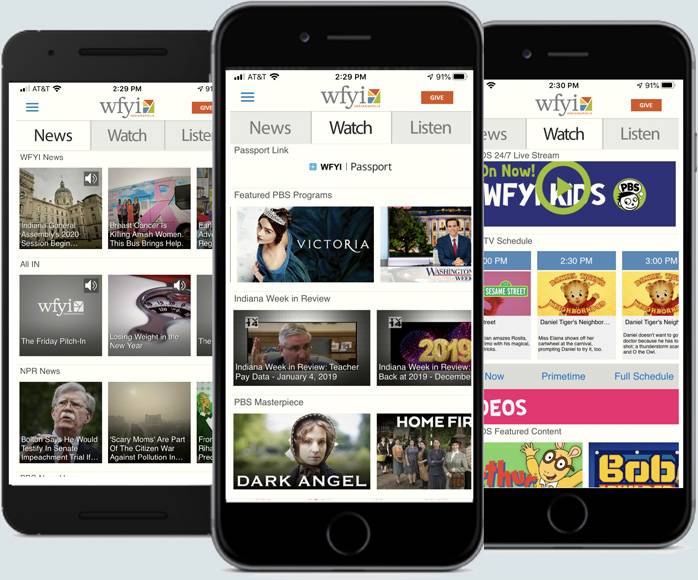 WFYI to Go
On the bus, at work or on the run — you're only a tap away from WFYI. Never miss a minute, no matter where you are.
Streaming, Your Way
Listen and watch WFYI on your terms. Catch up on the latest local and NPR news or stream programs from PBS and PBS KIDS, plus local favorites like Indiana Week in Review.
Never Miss a Minute
Rewind the radio to go back in time and re-listen to a show after it airs on radio or TV. It's like having a WFYI at your fingertips 24/7.
The app is free and waiting for you in the Apple App Store and Google Play.
Get Involved
Attend Events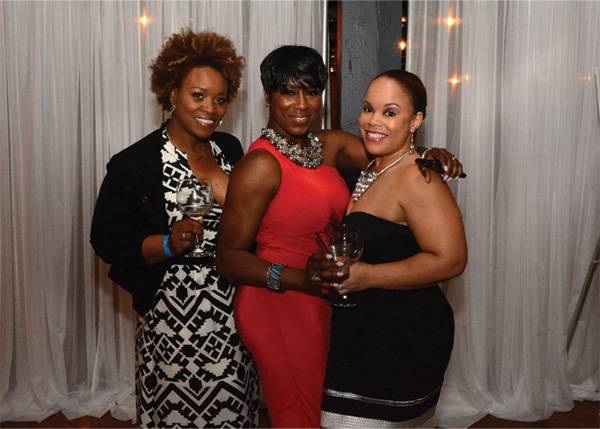 Celebrate the great arts, culture and interesting people of our city and the public media family.
WFYI Events are as varied as the programming we offer on air and online. Join us advance screenings of PBS shows, concerts with local musicians, community forums, the Listen Up speaker series and much more!
Volunteer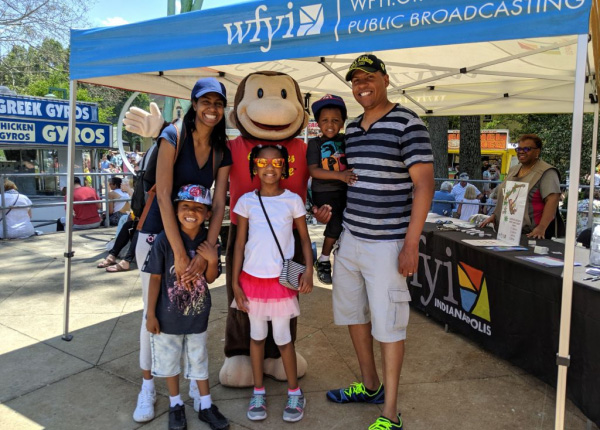 Join our volunteer family and you'll meet fellow public media fans while helping WFYI provide educational and cultural connections here in Indiana. WFYI volunteers help keep the station running — and we greatly appreciate their generous contributions of time and talent.
Sign up for the Volunteer Update email newsletter (and get the inside skinny on all of the opportunities that come along).
Join Us
WFYI membership, now that's the ticket. Become a member and invest in the programming you love. The majority of our funding comes from people like you who step up and show how much they value trusted news and compelling stories. Our exclusive member benefits are one of the ways we say "Thank You!"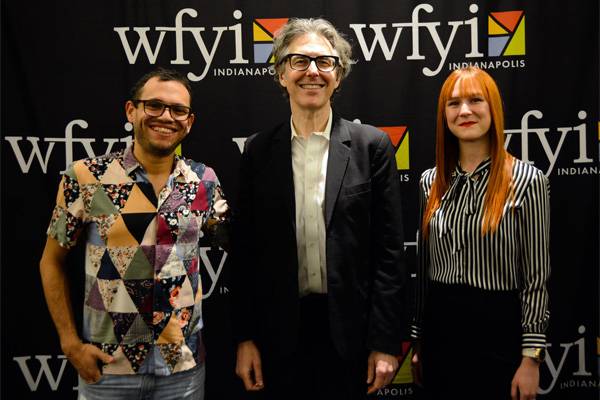 MEMBER EVENTS
Get presale options, discounts and meet-and-greet opportunites at WFYI and community partner events.